Vinicius revels in vindication: "some said I wouldn't even wear that shirt"
After Real Madrid clinched the LaLiga title on Thursday evening, their young Brazilian star shared his thoughts on what was "a special trophy".
The celebrations of Real Madrid's 2019/20 LaLiga title will continue for some time and word from many of the players and those associated with the club continue to pour out. The latest has been young Vinicius Jr who, at just 20 years old, was one of the brightest lights in what was an up and down season for the new champions.
25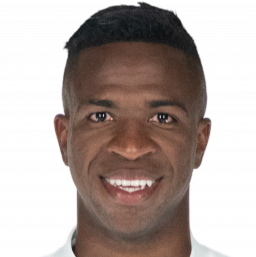 With three trophies (Club World Cup, Spanish Super Cup and now LaLiga) already under his belt as a Real Madrid player, the Brazilian was happy that he could vindicate himself, which he did so on Instagram.
More for me than against me, Vinicius knows
'A special trophy. The most important of my career and that provides a little joy in this difficult year,' he began, showing an understanding of the bigger picture surrounding the club and the wider world amid the coronavirus pandemic.
'From São Gonçalo, born in the slum... with 20 years and 3 titles in the biggest club in the world.
'And some said that I wouldn't even wear that shirt. I think it's getting good, isn't it? But I know there are more people in my favor than against me.
'Every day I wanna train more, I'm more focused and trying develop myself to make history.
'Thank you to everyone who participates in this journey. Family, friends, everyone at the club and especially to this wonderful crowd and my fans around the world. CHAMPION @laliga 2020'
Across this season, Vinicius has been involved in 28 games, 11 as starter, and this compares with a total of 18 games, nine as a starter, in the 2018-19 campaign. He was the 12th most used player by Zidane with 1,264 minutes across the league.
His role has been crucial in certain victories, including his goal against Atletico and in the Bernabéu Clásico. He was also the one to create the penalty chance against Real Sociedad and scored a key goal against Mallorca. With three goals and two assists, along with the second best dribbling average in the squad (one every 29 minutes), even more is expected next year as Madrid look to retain their domestic crown.