Qatar 2022 stadiums set to host AFC Champions League ties
The Asian Football Confederation has accepted Qatar's bid to host 2020 AFC Champions League matches in the west region.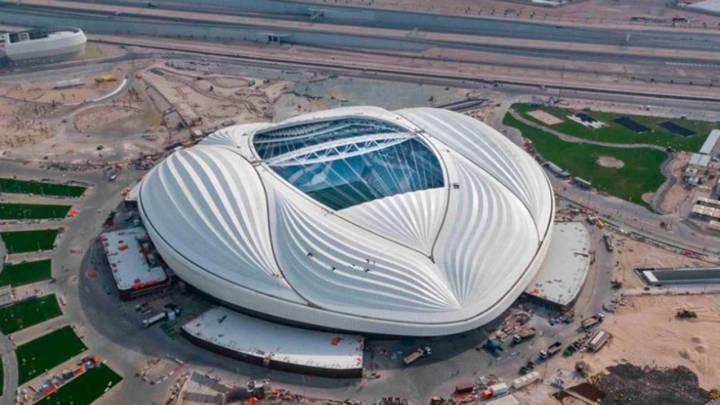 The nation's preparations for the 2022 World Cup have had a big hand in the Qatar Football Association being approved by the Asian Football Confederation as the host member association for 2020 AFC Champions League matches in the west region, from the group stage to the semi-finals.
Qatar boasts stadiums equipped with cooling systems, so playing matches in the country between 14 September and 3 October - a time when it will be experiencing peak temperatures - will not be a problem.
Al-Janoub, Al-Khalifa, Education City in the frame as venues
The stadiums that will host matches have not been confirmed, but three arenas already inaugurated ahead of the World Cup - Al-Janoub, Al-Khalifa and Education City - are the venues chiefly in the frame to be used. Other stadiums that have not yet been officially launched are also likely to stage games.
The availability of the World Cup stadiums for AFC Champions League matches up to the semi-final stage was aided by the Qatari FA's confirmation that the first three rounds of the 2020/21 Qatar Stars League will not be held at the arenas. The AFC is yet to decide which country will host the final of the continental tournament.
AFC Champions League, AFC Cup suspended in March amid Covid-19 crisis
Last week, Asian football's governing body announced the September resumption of the AFC Champions League and the AFC Cup, which were suspended in March as a result of the coronavirus pandemic.
As part of the plan for resuming the AFC's Asian club competitions, fixtures are to be centralised to individual host nations, in a system similar to that adopted in Europe for the UEFA Champions League and UEFA Europa League. In a statement, the AFC explained that national associations have until 24 July to submit their bid to host AFC Champions League matches in the east region.