Félix Sánchez: We're focused on preparing for our World Cup in 2022
With the release of the World Cup 2022 schedule, Qatar know they will be playing the opening game at the Al-Bayt stadium.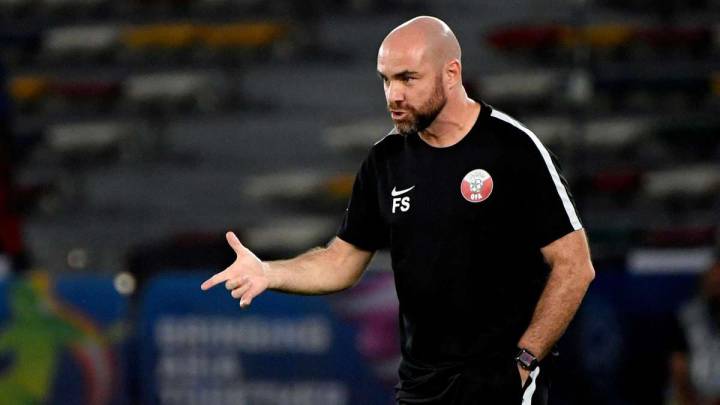 The 2022 World Cup won't just be the first participation of the Qatar team in the World Cup, but goes far beyond that, as a major challenge for the host nation Qatar, after years of hard work in training the current generation of players who will represent Qatar on the world stage. In doing so they will highlight the fruits of the efforts of the academy of sporting excellence, Aspire, in training footballers, who make up the bedrock of the Qatar nation side. Thanks to them, Qatar won the Asian Cup for the first time in their history in 2019, in the UAE.
Qatar coach Félix Sánchez
The leadership of coach Félix Sánchez was one of the key figures in achieving many of the victories - given his former position within the Aspire academy, he knows how to get the best out of the players who came up through the system at the Aspire academy.
With the announcement of the schedule for the games at the World Cup 2022, and the confirmation that Qatar will play the opening match at the Al-Bayt stadium, the second largest of the World Cup venues, Sánchez expressed his happiness, highlighting that taking part in the opening match would give extra motivation to the Qatar national team. What's more, he's pleased that the preparations for the World Cup are advancing as planned by the Supreme Committee for Delivery and Legacy.
"The [release] of the schedule is clear evidence that the World Cup 2022 is just around the corner, which motivates us to make an extra effort so that we make a decent impression in the opening match", said Sánchez.
He continued: "it's amazing that we now know all the details about the opening game of the World Cup 2022, which is pushing us to carry on with our work and the preparations to make sure everything is ready for that first game in the Al-Bayt World Cup stadium."