Concern at Manchester City over Mariano positive
The English side are apparently anxious about the striker testing positive for coronavirus along with the recent positives at 2a side Fuenlabrada.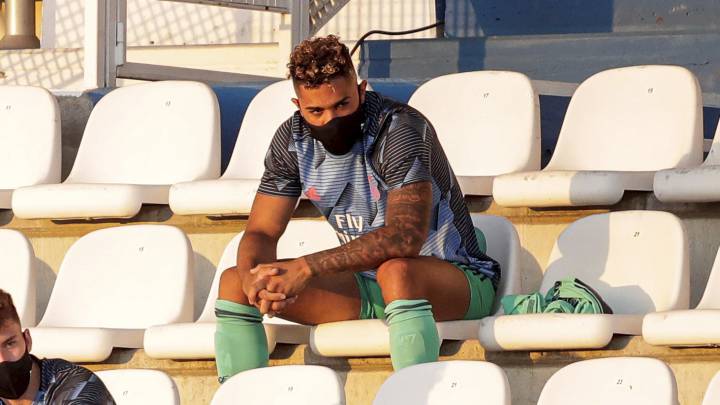 The confirmation that Real Madrid striker Mariano Diaz was diagnosed as positive with coronavirus was not only a major blow for the Spanish side but also news that has caused concern at Manchester City maintain UK based outlet Daily Mail. The Premier League side are uneasy that Mariano's positive test comes fast on the heels of many Fuenlabrada players and staff also testing positive last week. Mariano will now undergo a 14 day quarantine period and miss the Champions League game in Manchester on 7 August.
Mariano stated: "thanks to God, I feel fine", and the club in a brief communique stated: "the player is in good health and isolating at his residence.Despite the positive case UEFA are confident the match will go ahead at the Etihad Stadium as planned.
Ahead of the positive result, the UK Department for Digital, Culture, Media and Sport (DCMS) upon being asked about the game featuring a side from Spain would go ahead, they told Sky Sports News that 'the current guidelines remain in place for enabling selected elite international sporting events to take place this summer.'
Those guidelines stipulate that "exempted individuals will live and work in controlled 'bubbled' environments behind closed doors," and that this applies to "sports stars, event officials, coaches, medics, mechanics and incoming members of the media.