India: Assam imposes a 7-day lockdown with only essential services permitted
The Assam administration decided to implement a seven-day lockdown in Tinsukia and Makum as of Wednesday to stem the Covid-19 spread in these districts.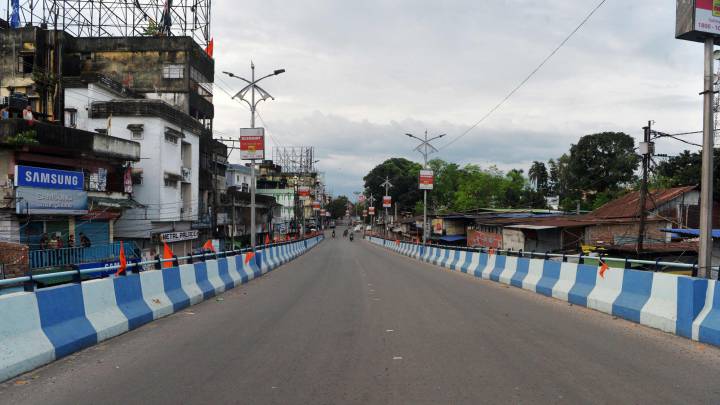 In response to the rising number of fresh Covid-19 cases, Assam state's government decided to impose a weeklong lockdown in Tinsukia and Makum Municipals starting Wednesday until 12 August, confirming that only essential services will be allowed during the period of lockdown.
Tinsukia district administration has called on medical authorities to start conducting a rapid antigen tests for Covid-19 in the areas where lockdown is imposed to detect coronavirus patients as early as possible, in a bid to contain the spread of the infection.
The district administration affirmed that the test will be compulsorily conducted for all shopkeepers and employees involved in essential services.
Highest one-day spike in Assam
This move comes as a result of Tinsukia district discovering 1,881 new Covid-19 cases over the past few days, while Assam has recorded its highest ever single-day spike on Tuesday when  2,886 new COVID-19 cases were reported, taking the total caseload in the state to 48,161.
Most of the new cases were reported from Guwahati where 550 people tested positive for the virus, followed by 294 from Kamrup Rural, 213 from Nagaon, and 201 from Dibrugarh.
So far 1,921 individuals who belong to Assam police have tested positive, 4 of them died, while 1309 recovered and 443 are rejoining duty.