Coronavirus USA: which states have kept travel restrictions and which have lifted them?
With a spike in new coronavirus cases in the U.S., many states have set travel restrictions while some have lifted them.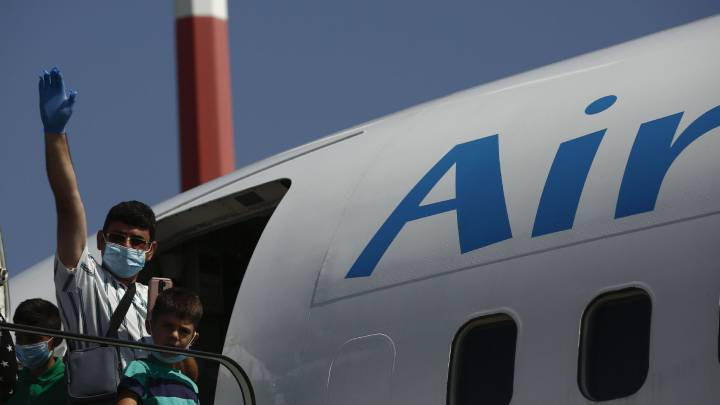 The U.S. states are making new rules for travelers as there has been a spike in new coronavirus cases for several weeks since the reopening of the economy back in May. All of the Northeast and most of the mid-Atlantic states have implemented statewide travel restrictions -- a total of 33 states.
NY, NJ and Connecticut have

toughest restrictions.
Since New York , New Jersey and Connecticut were the epicenter of the coronavirus pandemic for several months, they are the states with the toughest travel restrictions. As of 4 August, any traveler from the 34 states currently on the advisory list must self-quarantine for 14 days.
States that have a new positive test rate higher than 10 per 100,000 residents, or a 10 percent or higher positivity rate over seven-day rolling averageare, are included on the list. Based upon New York Governor Andrew Cuomo's Executive Order 205, issued June 25, 2020, the following states and territories meet the criteria for required quarantine:
Alaska
Alabama
Arkansas
Arizona
California
Florida
Georgia
Iowa
Idaho
Illinois
Indiana
Kansas
Kentucky
Louisiana
Maryland
Minnesota
Missouri
Mississippi
Montana
North Carolina
North Dakota
Nebraska
New Mexico
Nevada
Ohio
Oklahoma
Puerto Rico
Rhode Island
South Carolina
Tennessee
Texas
Utah
Virginia
Washington
Wisconsin
The travel guidelines were effective as of Thursday 25 June, 2020. The requirements of the travel advisory do not apply to any individual passing through designated states for a limited duration (less than 24 hours) through the course of travel.