Stimulus check: will I get another payment before 2021?
Another week of failed negotiations in Washington ended with the Senate taking leave until September with the fourth and final stimulus package hanging in the balance.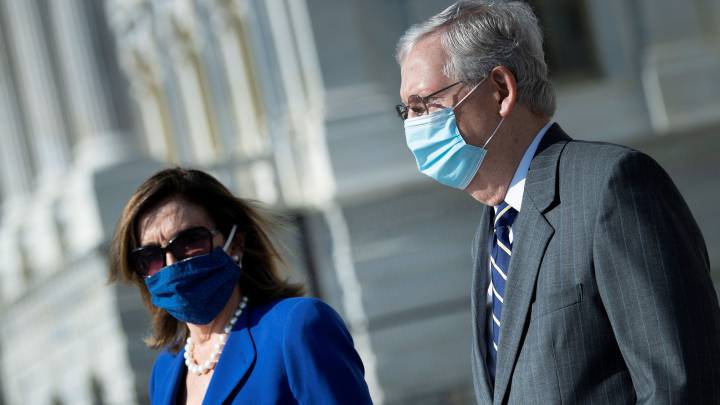 Despite Senate Majority Leader Mitch McConnell delaying Congress' recess for one more week, Republicans and Democrats failed to reach an agreement for the fourth and final stimulus relief package aimed at offsetting the impact of the coronavirus crisis.
The IRS has informed that they have sent roughly 160 million payments from the CARES Act bill that was approved in late March during the beginning of the pandemic. Now millions of Americans are eagerly waiting for congress to approve a stimulus relief package that, among other measures, will likely include a second round of payments worth up to $1,200 per individual.
Will there be a second payment this year?
The House of Representatives already went on break and won't return until 14 September. House Speaker Nancy Pelosi said she will not restart discussions until Republicans increase their aid offer by at least $1 trillion.
Now the Republican-controlled Senate has gone on leave having made no progress towards an agreement. When both parties return next month, lawmakers will have to find a way to come to an agreement on the coronavirus relief package to avoid a government shutdown by 30 September.