Barcelona: Ter Stegen facing three to four months out after surgery
The German goalkeeper will undergo an operation on Tuesday to resolve the problems he's been experiencing with the patellar tendon in his right knee.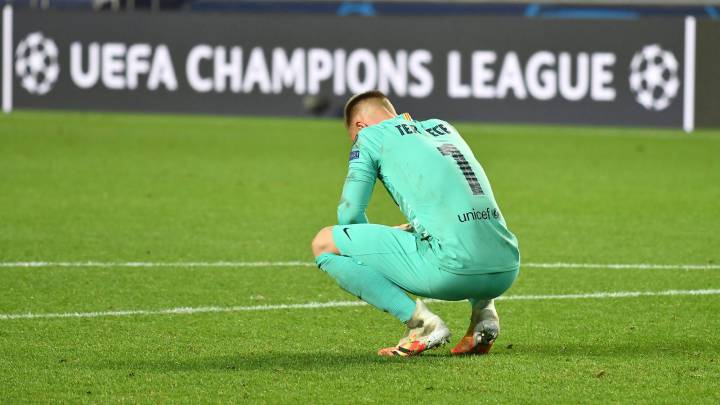 Marc-André Ter Stegen has decided to put an end to the ongoing issues he has been having with the patellar tendon in his right knee. He will undergo an operation on Tuesday. It's a decision which AS reported on three weeks ago, but now Barcelona's season is finally over, the keeper has opted to deal with the problem surgically and avoid his knee worsening in the future.
It has been a difficult move for Ter Stegen to make because he knows that it will leave him out of the game for a lengthy spell - it will be three to four months before he is able to return. In other words, if the operation goes well and the keeper's rehabilitation, he can expect to be back in action by mid-November.
Ter Stegen's operation plans put on hold
Ter Stegen's problems with his right knee go back to before the coronavirus crisis but resolving it had to be put back after football was postponed. His original plan was to go under the knife in July, after Euro 2020 which would have enabled him to return by October.
It's another setback for Barcelona and the incoming coach, presumably Ronald Koeman, who will have to find a substitute for the German keeper for the first few weeks of the campaign, either with second choice goalkeeper Neto or reserve team keepers Peña and Tenas.
Doctor Ramon Cugat will perform the operation on Ter Stegen and will give a post-op update later on Tuesday afternoon.