African and Asian reaction to Bayern reaching UCL final
Bayern Munich eliminated Olympique Lyon in the second Champions League semi-final with a 3-0 victory in a relatively comfortable game for the Bundesliga giants.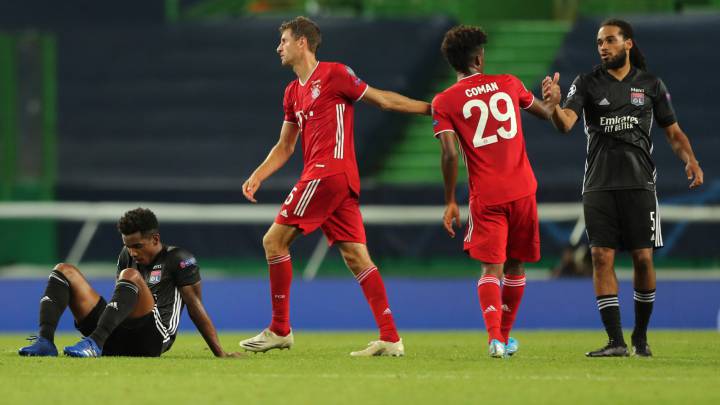 A double from Gnabry and a late goal from Lewandowski send Bayern Munich past Olympique Lyon to the Champions League final, to face the French giant PSG in an eagerly-awaited clash.
Qatar-based Bein sports website wrote, "Super Bayern qualifies to Champions league final". The article suggested that despite the courage of the French side at the beginning of the game, the wide experience of Bayern's players and the strong character of the Germans eventually decided the game.
It also mentioned that the German team with the glorious history has been a part of the final game of the competition 10 times, and grabbed the trophy on 5 occasions in 1974, 1975, 1976, 2001, and 2013.
Local Algerian press was saddened by the news that the Lyon Algerian midfielder Hossam Aouar will not take part in the champions league final as "Echoroukonline" wrote "Aouar won't play CL final", as Algerians were excited about seeing the 22-year-old in the final of the most important club competition globally.
While Egyptian "Filgoal" used the headline: "One step ahead of writing a unique history, Bayern finishes Lyon and qualifies to CL final".
The article highlighted the historic campaign the Germans have had in the competition as they have won 10 out of the ten matches they have played so far which no team has ever done before on their way to the final game, with the most important game waiting for Bavarians to make an unprecedented achievement.
Indian "Sportskeeda" described Bayern as unstoppable, irresistible, and unplayable. The article praised the Bavarians for sticking to their strengths and making use of it, meanwhile mentioned that the French side should blame themselves for not being decisive enough.