Second stimulus check: Democrats and Republicans agree on need for second payment
While they have very different perspectives on what a stimulus bill should look like, one thing both parties agree on is the need for a second round of stimulus checks.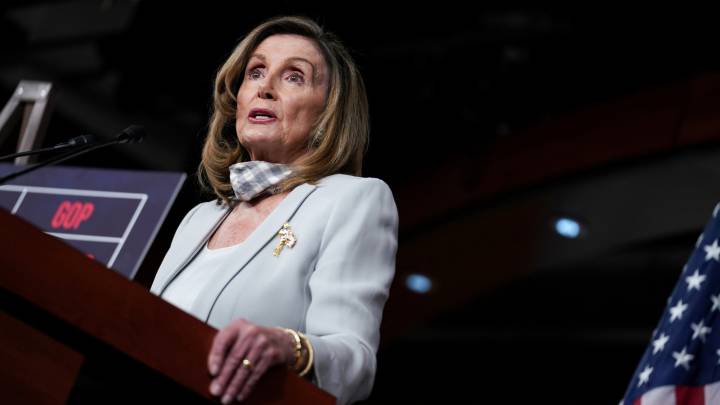 After two weeks of talks, Republicans and Democrats left Congress for summer recess last week without having made any significant headway towards an agreement on a new stimulus package aimed at boosting a US economy left battered by the coronavirus crisis.
The situation has left many out-of-work Americans anxiously wondering when, or even if, a second round of stimulus checks will be approved at this point.
When Congressional lawmakers come back to the table in September following summer recess, they will have to iron out their differences as quickly as possible in other to get a bill passed into law.
One of the major differences between the two parties is regarding how much they want to spend under their respective proposed bills. Democrats have proposed a $3 trillion bill known as the HEROES Act, while Republicans have called for a more modest $1 trillion spend under its HEALS Act proposal. (The Democrats have already offered to cut their proposal in half in order to reach a deal, reports Forbes).
Other issues include enhanced unemployment insurance – Democrats wanted to extend a $600 weekly benefits boost until the end of the year, while Republicans proposed lowering this figure to $400 – and how much to spend on financial aid for state and local governments. Democrats sought $915 billion, but Republicans were unwilling to countenance.
Second stimulus checks: bi-partisan support
Both parties are extremely divided on a number of issues, a situation that has become commonplace in the current political climate. But while they have very different perspectives on what a stimulus bill should look like, one thing both parties agree on is the need for a second round of stimulus checks.
So if or when a bill a passed, Americans would likely be in line for a second payment, following the first round of $1,200 payments that were sent out in accordance with the previously passed CARES Act, which also included a provision for payments of $500 per dependent of qualifying families (for up to three dependents).
Second stimulus check: differences between Rep. and Dem. Proposals
This time around, Republicans want the check amounts to remain the same and have proposed using the same income-eligibility rules as the CARES Act. But they want to broaden eligibility rules for dependents – who, under the CARES Act, had to be under 17 years old – but would keep the dependent payout at $500.
Democrats also want to keep the check amounts and income cut-off points the same as before, however they have proposed a more generous $1,200 payment for dependents. Democrats would also extend eligibility for dependents to include those over 17, as well as ease eligibility rules in order for non-citizens with an IRS-issued taxpayer number to qualify for stimulus check 2.0. Under the CARES Act, only those with social security numbers were eligible, a rule that the Republicans want to maintain.
When could the second stimulus check be approved?
When both parties restart negotiations in September, they will be eager to push a deal through before the end of the fiscal year on 30 September, with passing next year's budget also high on the agenda.
Live coverage of the coronavirus crisis
You can follow live, US-focused coverage of the coronavirus crisis with our dedicated live blog.