Qatar 2022: Generation Amazing launches youth ambassadors initiative
The young advocates chosen are aged between 16 and 24 who were selected via an online process and will spend the next year undertaking training.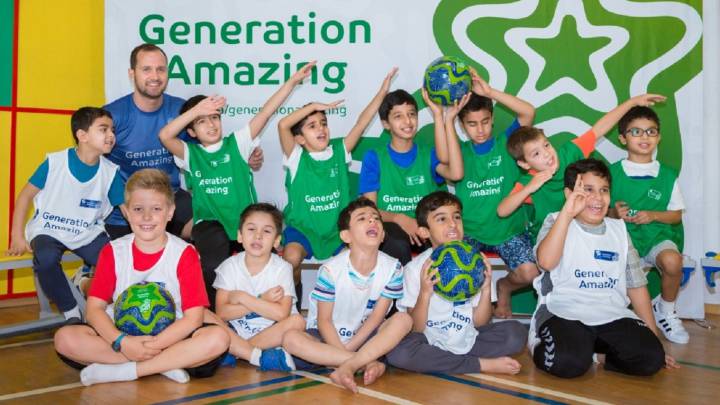 This week, the Supreme Committee for Delivery & Legacy (SC) announced the launch of a new human and social legacy programme - Generation Amazing (GA), and the group of young ambassadors who will play a vital role in the initiative during the next 12 months.
The 15 Generation Amazing ambassadors, a group of nine young women and six young men aged between 16 and 24, will embark on a year-long journey to better understand the different ways that football can be used as a tool for positive social change.
As part of the Generation Amazing programme, the 15 Youth Advocates, all selected from an online process, will spend the year undertaking training which will see them lead on-pitch programme sessions, enhancing their communication, organisation, leadership and teamwork skills among their peers and all of those they interact with over the coming months.
Positive social change through football
SC Secretary General, H.E. Hassan Al Thawadi explained, "Following the success of our Generation Amazing International Youth Ambassadors Programme, through which we were able to reach 500,000 people, we are thrilled to initiate our Youth Advocates programme. Youth Advocates is a platform for promoting the values of global citizenship through football development. Our aim is to create a legacy of empowerment, social development, and civic duty for young people in our region, with football as the inspiration. These young people we selected are considered the driving force for positive social change and a core factor in contributing toward finding solutions to multilateral and national social challenges, all through using sport as a transformative tool, in Qatar and beyond".
Generation Amazing Youth Advocates are considered a manifestation of the SC's legacy programme's mission, vision and values on the ground. They will advocate for pillar causes in the Generation Amazing programme, such as gender equality and inclusion – in line with the United Nations (UN) Sustainable Development Goals (SDGs) for achieving a better future for all identified communities.
There are 60 international ambassadors included in the Generation Amazing programme who were trained in different countries around the world including: India, Pakistan, Nepal, The Philippines, Jordan, and Lebanon, where they successfully completed their training programme – one which allowed them to recognize and understand the objectivity of a football programme designed to positively impact lives and create sustainable social development within communities.