Premier League clubs utilise new technology to keep stars fit and firing
With English football set to return this weekend clubs are finding innovative new ways to ensure that top players can cope with a hectic fixture list.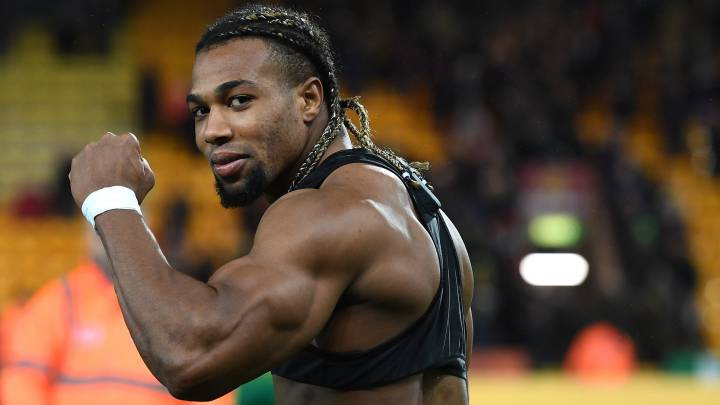 The 2020-21 English football season will begin on Saturday with the Community Shield between Arsenal and Liverpool at Wembley Stadium. The FA Cup and Premier League winners go head-to-head just five weeks after the pandemic-disrupted Premier League season was finally concluded, with fixtures coming thick and fast for top players.
There is an early September international break for European players competing in the UEFA Nations League before the Premier League returns on 12 September. Due to the coronavirus delay, the 2020-21 season will be a month shorter than usual to ensure it finishes in time for the European Championships next summer.
After the Wembley curtain-raiser Liverpool face newly-promoted Leeds United, Chelsea and Arsenal to kick-start their league campaign, as well as a Carabao Cup tie in September. Players with international commitments in the Nations League could be playing seven games in the opening four weeks of a hectic season.
The financial implications of the pandemic mean that Liverpool are unlikely to make any major signings this summer and the intense fixture list could increase the strain on Klopp's squad, particularly in the forward positions.
Liverpool's front three of Sadio Mané, Roberto Firmino and Mohamed Salah have been integral to the club's success in recent seasons and the trio have now racked up over 250 goals for the club between them. They have all played at least 50 games in each of the last three seasons and are expected to work hard without the ball as well contributing goals. Of the most prolific goal-scoring forward lines in Europe last season, only Bayern Munich (73) came close to the Liverpool front three's 95 successful tackles in 2019-20.
"This allows you to affect things live"
Liverpool, Manchester City and Manchester United are among the elite clubs to have worked closely with @statsports on the latest software upgrade to their market-leading analysis platforms.https://t.co/3xwLSCjuEa

— Training Ground Guru (@ground_guru) August 19, 2020
Data analysis has long been an important part of creating a successful team but Ulster-based performance tracking providers STATSports are taking that to another level. Their latest technology brings together over 30 different real-time fitness metrics on individual players which can be fed back to the manager via smartwatch or tablet.
Having access to that sort of data mid-game could help coaches predict injuries and make better informed substitutions when players are struggling. Wolverhampton Wanderers' Nuno Espirito Santo and Leeds boss Marcelo Bielsa will both be wearing the smart watches during games to detect when players are in danger of over-exerting themselves.
STATSports co-founder Sean O'Connor told The Mirror: "All Premier League clubs are using the technology of some sort. I don't know if Klopp wears a watch but it's a huge part of what Liverpool do. It's definitely the time for the sports science world to shine.
"Previously it might have been three to four hours before you can hand the coach something. But now this allows you to affect things live so you're not trying to manage after the event."
Performance data is nothing new in elite football but coaches will now have much greater insight into a player's movement with the hope of spotting those who are carrying a slight injury. The technology, worn in a black vest under the shirt, can record 'step balance' to highlight any irregularities in their movement.
O'Connor explains: "If you have a slight tight hamstring on your right-hand side, you might compensate and put a bit more on your left.
"The superstars in the Premier League are worth millions and millions of pounds. Being able to see that information early is something to prevent something from happening so you are not exposing them to excessive risk."