Leeds captain Liam Cooper speaks at Generation Amazing Instagram Live event
The Leeds United captain was the special guest of the Instagram Live Event of Generation Amazing, a solidarity development platform for football in Qatar.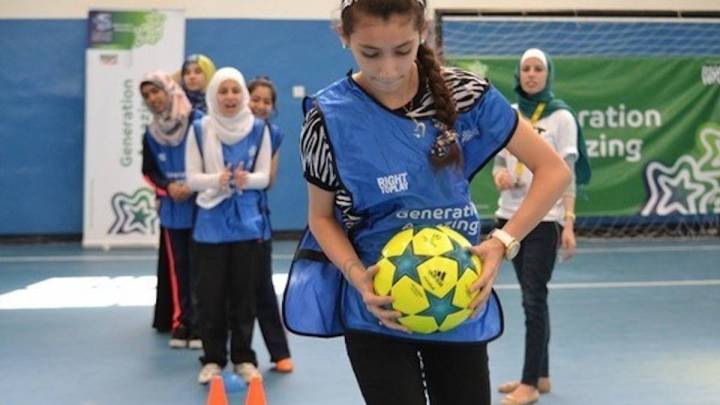 To celebrate the work of Generation Amazing, a solidarity development platform for football in Qatar, Leeds United's Scottish captain, Liam Cooper, appeared on Generation Amazing's Instagram Live on Tuesday.
The Scottish footballer highlighted the importance of community outreach and spreading the principles of football -- principles such as successful leadership, which is one of the fundamental priorities of Generation Amazing.
Generation Amazing is associated with the Supreme Committee for Delivery and Legacy, which is responsible for overseeing the projects for the 2022 World Cup in Qatar. The Scottish footballer spoke about the most important chapters in his football career, including his experience with Leeds United, one of Generation Amazing's strategic partners, as well as giving advice to fans.
Cooper secured his place in Leeds United history after leading the club to Premier League promotion after a 16-year hiatus from the top flight. In 2019, the Scotsman auctioned off pari of autographed boots to raise money for the Children's Heart Surgery Fund, before joining up with the Leeds United Foundation to a launch the Skills Centre programme for kids, under which one of the courses is titled "Play Like… Liam Cooper".
Leeds United: Strategic Partner of Generation Amazing
Nasser El Khoury, Program Director for Generation Amazing, said: "It is an honour for us to have Liam Cooper as our guest on our Live. He is the captain of Leeds United, one of the clubs that works in association with Generation Amazing.
"It is also a pleasure for us to celebrate Cooper's historic success alongside his team mates over the past season, and we aspire to learn more about the Scotsman's efforts at the community level and his continued support of youth and children from the Leeds organization."
He added: "Generation Amazing works in close collaboration with Leeds United FC, as part of our initiative that seeks to develop the life skills of young people in the City of Leeds, and I assure you that we continue to move forward in this partnership with Cooper and Leeds United FC to change the lives of young people for the better."
"Cooper is a good example that demonstrates that the trajectory of professionalism in football is full of successes and challenges, as is the case in all aspects of life. Take a look at Cooper's trajectory, we know that everything he has achieved has depended on his personal capacities, in addition to respecting himself, his teammates and his opponents," El Khoury concluded.