NBA
NBA play-offs: will they be suspended? when will be decided?
A cloud of uncertainty shrouds the NBA play-offs after players from LA Clippers and Lakers left a tense meeting on Thursday to decide the fate of the ongoing season.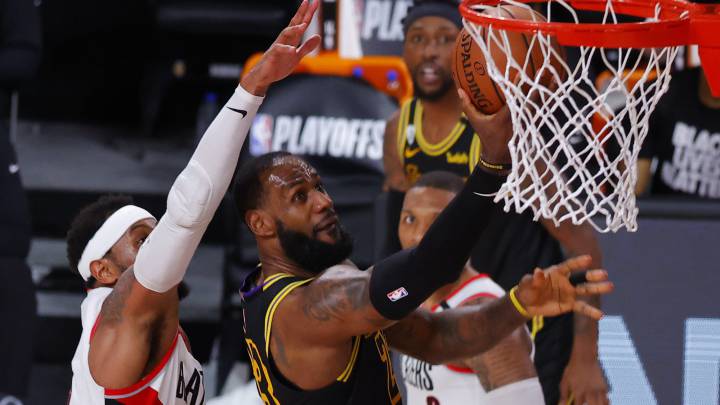 Barack Obama, Billie Jean King and LeBron James led rallying calls on a seismic day in American sport, as MLB, MLS and NBA play-off games were called off in protest at racial injustice on Wednesday
In a forceful message, athletes and teams downed tools in North America as they boycotted scheduled fixtures following the shooting of Jacob Blake, a black man, by police in the state of Wisconsin. Blake was shot several times in the back, prompting nationwide protests.
All three NBA playoff games set for Wednesday were postponed, and has been widely reportedly that players from the Los Angeles Clippers and the Los Angeles Lakers were in favour of boycotting the rest of the season.
Season doubts
The NBA board of governors met earlier on Thursday, with players also reportedly due to hold a follow-up after an impromptu Wednesday get-together. This subsequent meeting ended ahead of schedule with members of both Los Angeles franchises leaving abruptly with a degree of tension reported. Meetings are expected to continue throughout the day but everything points to Thursday's games also being postponed with Clippers and Lakers players voting to terminate the season.
A question mark now surrounds the rest of the play-off series and indeed the remainder of the season that was supposed to culminate with the finals on 30 September.
Jacob Blake shooting: updates and latest news

For the latest updates and breaking news in the aftermath of the Jacob Blake shooting, follow our live blog here.