QATAR 2022
World Cup 2022: Spaniards light up Education City
The brand new Qatar World Cup stadium was inaugurated with a Qatari league match in which Santi Cazorla, a recent signing from Al Sadd, starred.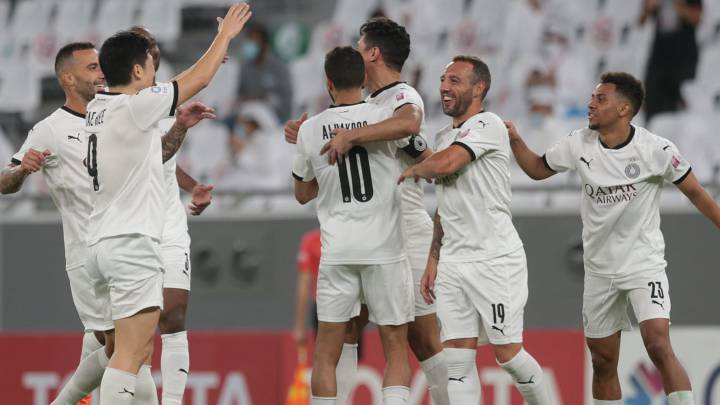 Al-Wakrah SC's surprising victory over Al-Duhail, in the second round of the Qatari league, is the club's first at the Education City World Cup stadium, the third venue of eight primed for the 2022 World Cup in Qatar to open.
Al-Wakrah, led by Spanish coach Marquez Lopez, is not one of the clubs battling as one of the promotion hopefuls, but the club managed to overcome rivals Al-Duhail thanks to a goal scored by Mohammed bin Yatto.
The victory is an extension of Spanish success, of both footballers and coaches, at the Education City stadium, where four games of the first two rounds of the Qatari league have been played this season.
Xavi Hernández, coach of Al-Sadd Sc, was the first to triumph, winning the first two matches that were played at the World Cup stadium. And this puts Al-Sadd top of the table and as one of the favourites to lift the title.
As well as him, Santi Cazorla, now a player for Al-Sadd, has been shining brightly since his first appearance in the Qatari stadiums, having already scored three goals, putting him in line to be one of the best footballer of the season.
Márquez López, the most recently enlisted Spaniard to play at the Education City World Cup stadium, enjoyed victory over Al-Duhail, which compensated for his team's defeat against Al-Ahly in the first game. His performance gave further evidence of Spanish excellence in this World Cup stadium.
It should be noted that the games of Al-Sadd and Al-Duhail in the first two rounds of the league were played in Education City. Other World Cup stadiums equipped with the cooling system will be tested within the framework of the rest of the AFC Asian Champions League competitions from 14 September, including the semi-finals in the capital Doha. This is due to the decision by FIFA, whereby teams from the West Asian zone complete the group round matches and the qualifiers in the city of Doha.