Missing $1,200 stimulus check: what's the deadline to claim payment?
The IRS extended the deadline for Americans to register to obtain their stimulus check worth up to $1,200 as part of the CARES Act but time is running out.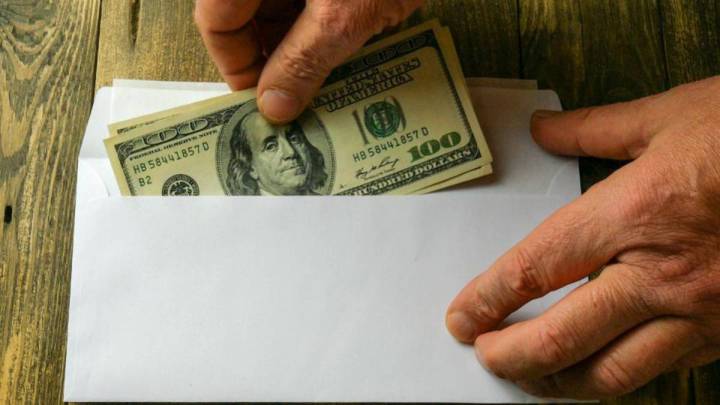 Back in March President Donald Trump signed the $2.2 trillion CARES Act into law, one that aimed to provide financial assistance to millions of Americans who had lost their job due to the coronavirus pandemic. In mid-April the Internal Revenue Services started sending out Economic Impact Payments and now, as negotiations continue over a second payment in the new relief bill, reminders are being sent about the claiming deadline.
Stimulus check: act now to claim first payment
Although more than 160 million checks were issued in the first round, it is believed that around nine million people are still due a payment. The stimulus checks give up to $1,200 per individual or $2,400 per married couple - as well as $500 per child under 17 up to a maximum of three - but for those who didn't file a federal income tax return in either 2018 or 2019, they may be unaware that they are still entitled to money.
One of the reasons for these people having not filed their returns is that they are on very low incomes. And the IRS is taking a proactive step to nudge them to take advantage of the payments they are entitled to, sending out letters ahead of the 15 October deadline.
"The IRS has made an unprecedented outreach effort to make sure people are aware of their potential eligibility for an Economic Impact Payment this year," said IRS Commissioner Chuck Rettig.
"Millions who don't normally file a tax return have already registered and received a payment. We are taking this extra step to help Americans who may not know they could be eligible for this payment or don't know how to register for one. People who aren't required to file a tax return can quickly register on IRS.gov and still get their money this year."
The letter, that is officially known as IRS Notice 1444-A, will be sent to these households but Rettig has urged people that there is no need not to wait to receive the letter before acting. If you believe you could be one of those entitled to a stimulus check from that first round, you can start the process to claim it right away. Read on to find out how...

Stimulus check: the Non-filers tool
Don't wait for the letter to arrive. Instead, use the IRS Non-Filers tool, which is designed for people with incomes below $12,200 for singles and $24,400 for married couples (This includes couples and individuals who are experiencing homelessness).
As the IRS points out, however, people who don't work or have no earned income are also eligible but cannot use this web tool.
"Low- and moderate-income workers and working families eligible to receive special tax benefits, such as the Earned Income Tax Credit or Child Tax Credit, cannot use the Non-filers tool. They will need to file a regular return as soon as possible," it says.
The IRS also specifies that you should NOT use the Non-filers tool if you will be filing a 2019 return.
Entering you information on the Non-filers tool
Once you've entered the Non-Filers tool intro page, read the details before scrolling down to the "Enter your Information" button. Below the button, you can see the "Information you will need to provide" and "What to expect" before you start the process.
Stimulus check: when is the deadline to claim?
You have until 15 October to request your payment using the Non-filers tool. After that date, the only way you can claim a payment is by filing a federal income tax return.
If you are looking to claim the $500 for child dependents, the IRS warns that you need to use the Non-Filers tool by 30 September. (For information about qualifying children, visit the Economic Impact Payment Information Center)
Tracking your stimulus payment
Two weeks after registering, you will be able to track the status of your payment using the Get My Payment tool.
Who should use the Non-filers tool?
There are a number of aspects to consider before using the non-filers tool.
You can use the Non-filers tool if:
Your income is less than $12,200

You're married filing jointly and together your income is less than $24,400

You have no income
People receiving the following benefits are also eligible to apply using the Non-filers tool:
Those receiving Social Security retirement, disability (SSDI), survivor benefits
Supplemental Security Income (SSI) recipients
Recipients of Veterans Affairs Compensation and Pension (C&P) benefits
Individuals who receive Railroad Retirement (RRB) benefits
Act now and get the money that you and/or your family are entitled to. It is also possible that a further payment will be agreed to soon and you will likely be able to follow a similar process to secure that help too.