Klopp's pulling power helped lure Thiago to Liverpool
The Spaniard revealed that the promise of working with Jurgen Klopp was a big factor in making the switch to Merseyside.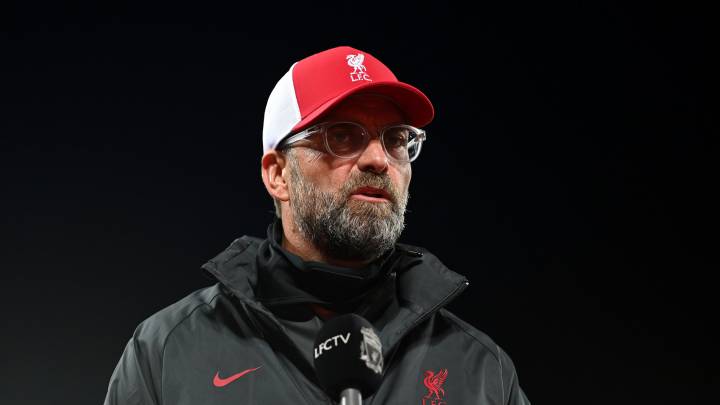 Thiago Alcantara's arrival at Anfield marks Liverpool's first major transfer in over two years. Not since they spent £150million on Alisson Becker, Naby Keita and Fabinho have the Reds brought in a potential starter but the Spaniard arrives as one of Europe's best midfielders.
He was close to signing a new long-term deal with Bayern Munich but The Athletic has reported that news of Jurgen Klopp's interest was enough to make him reconsider, despite being part of the Bavarians' treble-winning side. The midfielder came face to face with Klopp's Dortmund in the Bundesliga and was a part of the Bayern team who were eliminated from the Champions League by Liverpool last year.
Working with Klopp
Speaking after signing for the club, it is clear that the opportunity to link up with Klopp was a key part of his decision to move to Merseyside:
"I am glad to have him as a coach to try to reach my football, to try to learn as much as I can with the team", said Liverpool's new number six.
"I've had a couple of chances to speak with him [since arriving] and, as everybody knows, he is an amazing guy and he tries to give always his positive side."
He was not the only Bundesliga star to be impressed by Jurgen Klopp and new Chelsea signing Timo Werner was reportedly eager to make the switch to Liverpool at the start of the summer. Klopp had been speaking to Werner regularly over WhatsApp and was the German forward's first choice after he decided to leave RB Liepzig. Had Liverpool had the money to fund a deal, he too would likely have ended up at Anfield.
ICYMI | You can watch our first sit-down with @Thiago6 👌

Our new signing discussed the reasons behind his desire to make the switch, and his hopes and ambitions for his time at Anfield 🙌

— Liverpool FC (@LFC) September 19, 2020
Attracting the best
Klopp's pulling power was also a major factor in the arrival of Virgil van Dijk back in 2018 when the Southampton defender was the subject of interest from a number of clubs. The big Dutchman has been one of the most crucial pieces of this all-conquering Liverpool side and he admitted that the manager's influence was one of the main reason why he signed for the Reds, rather than Chelsea or Manchester City:
"[When deciding on a new club} the most important thing you look at is the manager - and Jurgen Klopp is an important reason why I chose Liverpool.
"Klopp has something special. Is it his energy? Is it his overall image? I sometimes sit and think about what he does and what he has more than others.
"I think it is his man-management. These days that is more important than anything in football.
"Klopp gives you this great feeling. He is genuinely happy when you walk into the club in the morning. It may sound daft, but that really inspires you as a player."
Thiago's addition leaves the Reds with eight central midfielders fighting over three spots in the middle. Klopp will need all his man-management skills if he is to keep them all happy and hungry as Liverpool try to compete on all fronts this season.