Real Madrid squad renounce million euro-per player bonus
Each member of the squad was due an additional 700,000 euro bonus for winning LaLiga and 300,000 for winning the Super Cup. They have saved the club 30 million.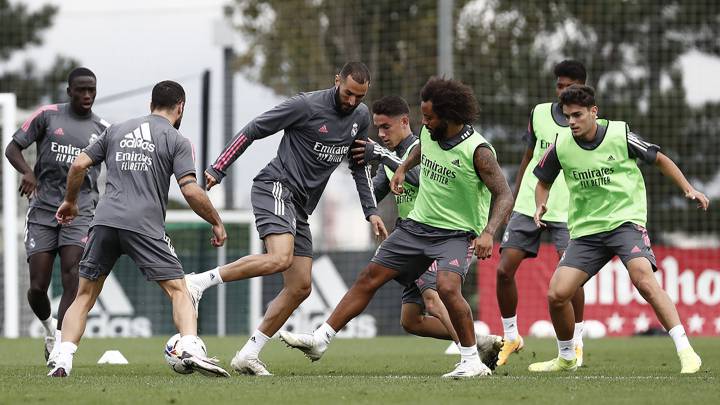 Everybody is tightening the purse strings during these difficult times - including Real Madrid's first team players, who have made a generous gesture which they hope will help keep the club's sporting project on track. According to La Cope, Madrid's first team squad have waived a bonus of one million euros per player which they were due to receive for winning LaLiga and the Spanish Super Cup last season. Each player would have collected a 700,000 euro bonus for winning the club's 34th league title and another 300,000 for winning the Spanish Super Cup. It has not been disclosed whether the decision to waive all bonuses will carry on into the current season.
Wages cuts across the board
It's not the first gesture from the Real Madrid squad who reached an agreement with club directors during the crisis to reduce their salaries by 10%. Other LaLiga clubs, for example Atlético, handled things differently - taking a 70% pay cut but only while the country was under a state of emergency… For Madrid, the reduction, which includes the wages of top directors, Castilla players and the basketball section, has enabled the club to lower their costs by 50 million euros. On top of those 50 million euros, there is the 30 million the club will save in bonuses…
Those saving correspond to last season, or which the accounts are already closed and must be presented by the board in due course to be voted on in the General Assembly. The accounts show that Madrid have managed to achieve a surplus of 320,000 euros. That is no mean feat considering the crisis which football is enduring. As for the new season, it is forecast that income will drop by 170 million euros. There will be another reduction in wages, added to the important savings on players' salaries from the departures of James (who was earning almost 10 million after tax) and Gareth Bale, who was taking home around 15 million.