Real Madrid: Ødegaard available for Betis after false Covid-19 positive
Martin Ødegaard came back positive for the coronavirus after Madrid's LaLiga opener, but a second test has now revealed that he has not in fact been infected.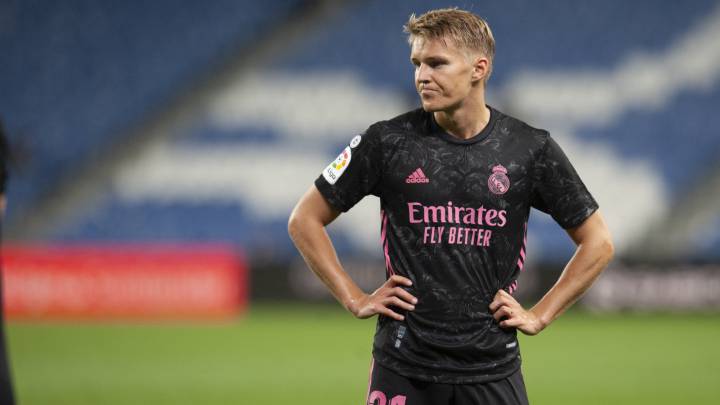 Martin Ødegaard has returned to selection contention ahead of Real Madrid's clash with Real Betis on Saturday, after it was revealed that he tested false positive for the coronavirus after this weekend's LaLiga opener against Real Sociedad.
Second Covid-19 test on Ødegaard comes back negative
Ødegaard initially went into isolation after coming back positive in PCR tests carried out on the Madrid squad and coaching staff on Monday.
However, in a second test conducted on Tuesday to confirm the positive result, the 21-year-old Norwegian was shown to be negative.
"Real Madrid C. F. informs that after the last COVID-19 tests carried out on our football first team and the coaching staff, all the results have come back negative," Los Blancos said in a statement issued on Wednesday morning.
Ødegaard and Real Madrid continue preparations for Betis
Ødegaard is now free to continue training with the Madrid squad as Zinedine Zidane's men prepare to visit Betis on matchday two of the new LaLiga season. A fresh round of Covid-19 tests will be carried out on the players and coaches before this weekend's clash.
Having returned to Madrid this summer following a year-long loan spell at Real Sociedad, Ødegaard started Sunday's 0-0 draw against his former club, playing 69 minutes at the Reale Arena before being replaced by Casemiro.