Al-Thawadi: 'we're aware of the responsibility of organizing the 2022 World Cup'
The Secretary General of the Supreme Committee for Delivery and Legacy (SC), Hassan Al Thawadi acknowledged the power of sport to drive change.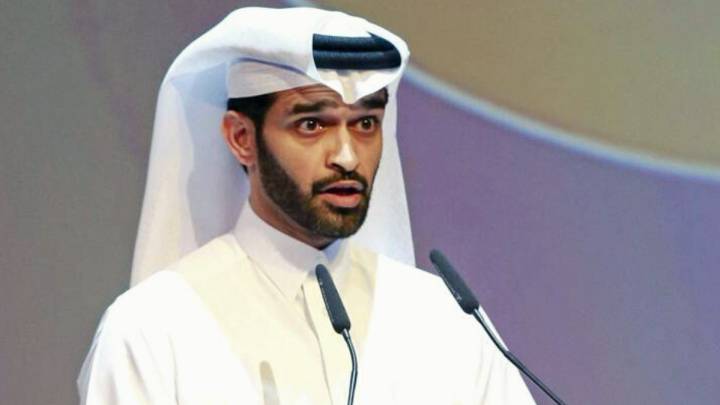 Hassan Al-Thawadi, the Secretary General of the Organization and Legacy Committee who are responsible for managing the Qatar 2022 World Cup project, acknowledged the significance of sport as a tool to drive change via Generation Amazing. The initiative is a platform for football within the Qatar 2022 umbrella which uses the sport as a driving mechanic to help the lives of individuals and societies through its reach of more than 500,000 fans in Asia and the Middle East.
In a recent address at the virtual meeting to launch the United Nations program focusing on major global sporting events, Al-Thawadi reviewed the Supreme Committee's efforts to harness sport on a large scale for good.
He said: "Today the efforts of the Generation Amazing focus on values that bring us closer together. Generation Amazing continues to reinforce the spirit of tolerance and respect, as well as empower youth and women in the communities around the world by promoting a focus on health, education, and community integration. These are all values that play a major role in our objectives in avoiding a path that could lead to the violent and the radical".
"We all know the potential of achieving these goals by harnessing the power of football and look to work with United Nations and the global community in understanding the power and capacity of sport."
Sustainable development through sport
Al-Thawadi stressed: "I believe strongly in the need to recognize that sport is one of the integral tools to achieve sustainable development, therefore the union of institutions and individuals from the United Nations, is an encouraging step to achieve this objective".
"In Qatar we have focused heavily of using sport as a key tool for future and we understand our responsibility in hosting the 2022 World Cup. Our aim is to take advantage of the event in a bid to to unite people for a better future for our region and indeed for world "he said.
Al-Thawadi concluded his speech praising the efforts of Generation Amazing, which endeavours to make a positive transformation in the lives of one million people around the world coinciding with the 2022 World Cup.
The event saw the participation of speakers including HE Sheikha Alya Ahmed bin Saif Al Thani, Ambassador and Permanent Representative of Qatar to the UN, Mohammed Hanzab, Chairman of the International Centre for Sport Security (ICSS), Dr Fadi Makki, Director of B4Development and Founder of Nudge Lebanon and José Mourinho, Head Coach of Tottenham Hotspur Football Club.