Real Madrid: Borja Mayoral to join Roma on loan
The operation is closed - a two-year loan deal. The Italians have the option to buy the player at the end of this season and the next. Madrid have first right of refusal.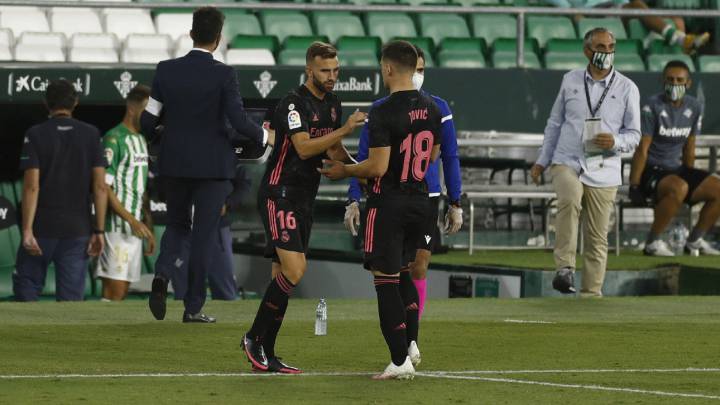 Borja Mayoral is set to become a Roma player. The Parla-born striker, who just a few weeks ago had decided to see the season out at Real Madrid, changed his mind after seeing Luka Jovic feature in the starting XI for the team's last two games. The operation was closed quickly and easily on Thursday after the player's agent flew out to the Italian capital to discuss terms with the club. Mayoral will fly out to Rome either tonight or early on Friday. After passing a medical revision with Roma, the transfer will be made official.
Roma able to buy Mayoral on a fixed transfer
The operation itself is quite complex. Mayoral will join Roma on a two-year loan with the Italians retaining the option to buy him outright at the end of this season and the next. If they choose to do so at the end of the 2020-21 season, the transfer fee will be 15 million euros, if they decide to buy at the end of the 2021-22 season, the price will rise to 20 million euros. However, should Roma decide not to exercise the purchase clause, Madrid will have the first right of refusal on where the player goes next. Basically, that means that if Roma receive an offer for the player during his loan spell, they must inform Real Madrid, who will have 48 hours to match the offer.
Mayoral will renew his contract with Madrid until June 2023 (it was due to expire in 2021). So if Roma do not use their right to buy the player outright during the next two seasons, the striker will return in 2022 with a year left to run on his contract with Madrid.
Mayoral had decided it was time to move on and gain regular playing time on Tuesday after seeing Luka Jovic in the starting line-up against Valladolid. After two good seasons on loan at Levante, playing regularly, he doesn't want his career to be set back by being the third choice striker and warming the bench at Madrid when he could be furthering his development elsewhere.