The Boys Season 2: how many episodes and when are they on Amazon Prime Video?
Amazon Prime Video launched the new season that pits Butcher and his gang against the might of Homelander and co. All you need to know in one simple place.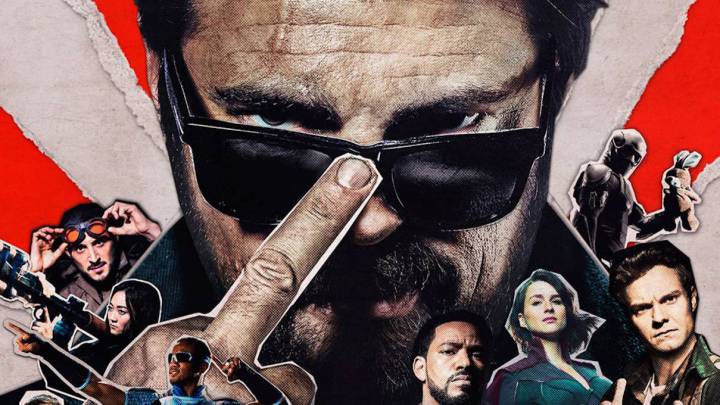 As described by Amazon: The Boys is an irreverent take on what happens when superheroes, who are as popular as celebrities, as influential as politicians and as revered as Gods, abuse their superpowers rather than use them for good. It's the powerless against the super powerful as The Boys embark on a heroic quest to expose the truth about "The Seven," and their formidable Vought backing.

Now assuming you've already been caught up in the wonder, and at times shocking nature, of the first season, you'll be itching to find out when you can get back into it and continue from that even-more-surprising-than-all-the-other-surprises cliffhanger. You remember, Butcher, his non-dead wife, together with Homelander. Yeah, we thought you would.
The scene is therefore set and as the new synopsis goes:
"In a more intense, more desperate Season 2 of The Boys, Butcher (played by Karl Urban), Hughie (Jack Quaid) and the team reel from their losses in Season 1. On the run from the law, they struggle to fight back against the Superheroes. As Vought, the company that manages the heroes, cashes in on the panic over the threat of Supervillains, a new hero, Stormfront (Aya Cash), shakes up the company and challenges an already unstable Homelander (Anthony Starr)."
When does The Boys Season 2 arrive on Amazon Prime Video?
It's already here!! Have you been held captive by Black Noir? Friday 4 September 2020 was the date for the first three episodes of the new season being played out to the world and they didn't disappoint. You should be getting on it faster than A-Train.
What other platforms are showing The Boys?
None. Not legally anyway, as this is a Prime Video exclusive show. Want a glimpse of what's in store? Sure you do…
How many episodes are there?
There are scheduled to be eight episodes in season 2, and we already know all their names and when we can expect them to be released:
Episode 1: "The Big Ride" - out
Episode 2: "Proper Preparation and Planning" - out
Episode 3: "Over the Hill With the Swords of a Thousand Men" - out
Episode 4: "Nothing Like It In the World" - out
Episode 5: "We Gotta Go Now" - out
Episode 6: "The Bloody Doors Off" - out
Episode 7: "Butcher, Baker, Candlestick Maker" - 2 October
Episode 8: "What I Know" - 9 October
Make sure the kids are out of the room, and get ready for some more expletive-filled fun…