SERIE A
Serie A Covid confusion creates a cloud over Juve-Napoli game
The Napoli expedition failed to travel to Turin as scheduled on Saturday after another positive case in the squad with Juve threatening to take to the field.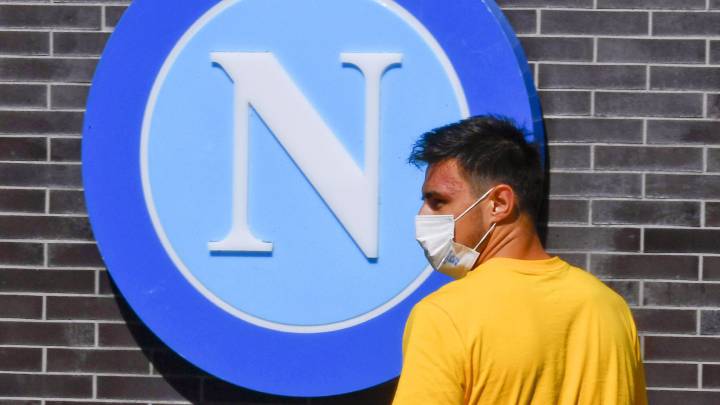 Both Juventus and Napoli teams have been impacted with Covid-19 cases this week with Napoli confirming earlier that a backroom staff member and Polish midfielder Piotr Zielinski both posted positive Covid results in the second round of weekly testing. Initial tests conducted earlier in the week were negative for the entire squad.
In Saturday's tests, the club confirmed that Macedonian midfielder Elmas had also tested positive.
The results of the last four tests have revealed that Elif Elmas has tested positive for Covid-19.

— Official SSC Napoli (@en_sscnapoli) October 3, 2020
Juventus too confirmed on Saturday that two club employees have contracted Covid-19, though they are not players or members of the technical or medical divisions.
Local outlets reported that the Napoli squad have been denied permission to fly to Turin by local Campania health authorities (ASL) concerned about the positive cases citing the fact that the Neapolitan side played Genoa last weekend with with the Genovese club confirming after that game that 16 members of the expedition had tested positive.The club has subsequently announced three new positive cases for Covid-19 among its players and staff, bringing the total to 19 since the end of last week.
The directive from the local health board mentions Zielinski and the concern that people in contact with the Polish player may have contracted the virus without specifically banning the squad to travel.
Juve to take to the pitch
In a statement posted earlier via Twitter, Juventus confirmed that they will take to the pitch at the Allianz Stadium with Lega Serie A also stating that the game goes ahead as planned and as yet Napoli have yet to issue a formal statement on the situation.
Juventus Football Club announces that the First Team will take to the field for the Juventus - Napoli match tomorrow at 20:45, as foreseen by the Serie A League calendar.

— JuventusFC (@juventusfcen) October 3, 2020