Telles: Opta stats show why Manchester United signed a third left-back
Alex Telles has moved to Manchester United from Porto, posing questions about the form of Luke Shaw and Brandon Williams.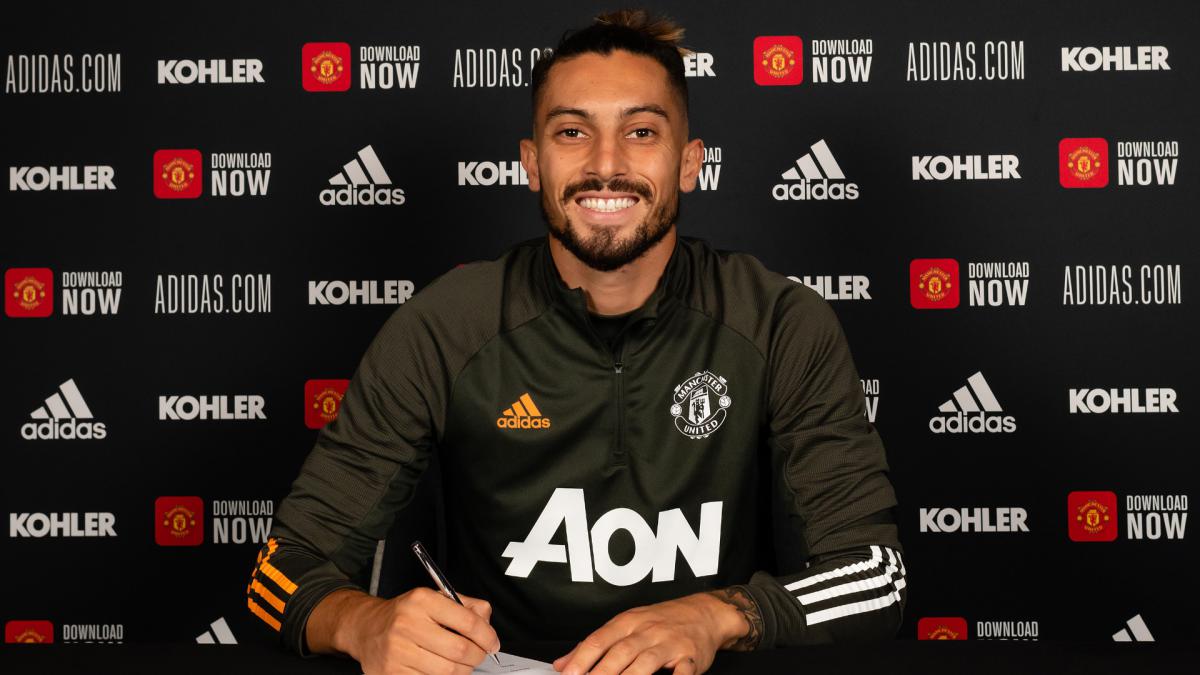 Left-back perhaps wasn't the first position many Manchester United fans thought of in terms of areas that needed strengthening in pre-season, but it's now easy to see why they have added Alex Telles to their ranks.
With Luke Shaw and Brandon Williams as their two left-backs, most supporters would have been content – if not thrilled – by Ole Gunnar Solskjaer's options in the position.
Both were solid for the most part last season, though in the case of Shaw, it is fair to say he hasn't hit the heights many expected of him.
Shaw appeared destined for great things when he joined United from Southampton six years ago, and although injury problems have affected him, it's difficult to argue he's any better than he was as an 18-year-old.
Williams, on the other hand, showed real promise as he broke into the United first-team set-up last season, with his forward runs and tenacity earning him praise – but he has appeared short of confidence for much of 2020.
When links to left-backs initially began in September, it seemed obvious what it was felt was missing – attacking output. Sergio Reguilón, who joined Tottenham, and Alex Telles were the names in contention.
United completed a £15 million move for Telles on deadline day, and we looked at the Opta data since the start of 2019-20 to see if he can offer anything Shaw and Williams don't…
END PRODUCT, BUT THERE'S A CATCH
While there are many aspects that have to be considered for a full-back in the modern game, it's difficult to escape from how ineffective United's wide defenders have been from an attacking perspective in recent seasons.
Patrice Evra, Denis Irwin, even Gary Neville and Antonio Valencia, many United full-backs down the years have been able to offer something in the final third, whether that's pace, dribbling ability, tenacity or a decent final ball.
With Shaw, Williams and Aaron Wan-Bissaka, fans have been left a bit frustrated. On the face of it, that's why Telles will rock up at Old Trafford after the international break.
The Brazilian is forward-thinking - he's a fighter, a capable dribbler and is used to having an impact in the final third, as highlighted by the 13 goals and 10 assists he has to his name in the Primeira Liga since the start of last season.
By comparison, Shaw has scored just twice in his entire career, while neither he nor Williams have set up a goal in the Premier League since 2019-20 began.
Similarly, Telles' 63 chances created is three times that of Shaw, while Williams has made 13 key passes in 17 league appearances.
But here's the catch - Telles is a set-piece taker. Of those 63 opportunities he has fashioned, only 20 were from open play. Similarly, 10 of his goals were penalties and seven assists came from dead-ball situations.
Obviously, being good at set-pieces isn't a bad thing, but in a team that already has Bruno Fernandes, Paul Pogba and even Marcus Rashford, one has to wonder whether he'll get the same opportunities.
Nevertheless, despite most of his attacking output coming from set-pieces, there is no doubt that he does have a more aggressive attacking mentality than either of his new team-mates. Anyone who has seen him play will be aware that his primary objective when getting into attacking positions is to get the ball into the area.
Telles delivered 125 crosses in open play, while Shaw sent in just 39 and Williams only 12.
Even with attempting so many more, the Brazilian's accuracy compares well - 23 per cent were considered accurate, and although that is shy of Williams' 25 per cent, Telles is delivering with far greater frequency. Shaw found a team-mate with 18 per cent of his.
So, while Telles' attacking figures are somewhat blown out of proportion by set-pieces, it seems clear that United fans can expect more from him in the final third than Shaw and Williams.
A STEADY DEFENDER
United's 6-1 battering at the hands of Tottenham laid bare – if they weren't already – the defensive inadequacies of Solskjaer's defence.
Shaw was partly at fault for at least two of the goals and was lucky not to be sent off when he callously brought down Lucas Moura after being left for dead.
So, while United fans will undoubtedly be buoyed by the likelihood of Telles offering greater attacking prowess than their current options, it's important to compare them defensively as well, and the fact both Porto and the Red Devils are usually expected to dominate provides something close to a level playing field.
In terms of tackles, from 41 Telles has a success rate of 65.9 per cent, both of which are better than Shaw (55.6 per cent from 36). While Williams' success rate is superior (71.4 per cent), that comes from a much smaller sample size of 21 tackles and he was dribbled past by opponents as often as the Brazilian (20) despite playing half as many games as him.
Telles is way out in front in terms of duels, having engaged in 288 to Shaw's 197 and Williams' 115, showing that he sees plenty of involvement, though his 53.5 per cent success rate is worse than the others (57.4 for Shaw, 53.9 for Williams).
The United newcomer also comes out on top with respect to interceptions, making 58 (or 1.87 per 90 minute), while Shaw posted 27 (1.21 per 90 minutes) and Williams 16 (1.43 per 90 minutes).
Telles should also be helped by the fact he is a significant unit physically, while his long strides and powerful running style aid both attacking intent and defensive tracking.
Translating his strengths from Portugal's Primeira Liga to the Premier League may prove a challenge, but certainly the data provides United fans with reasons for optimism.
And at a cut-price deal, it seems a low-risk gamble given Telles could, in theory, revolutionise the team's attacking threat on the left.