PREMIER LEAGUE
Chelsea goalkeeper Kepa has a plan to turn things around
Frank Lampard dropped Kepa Arrizabalaga after a poor start to the season but the Chelsea goalkeeper says he can turn things around.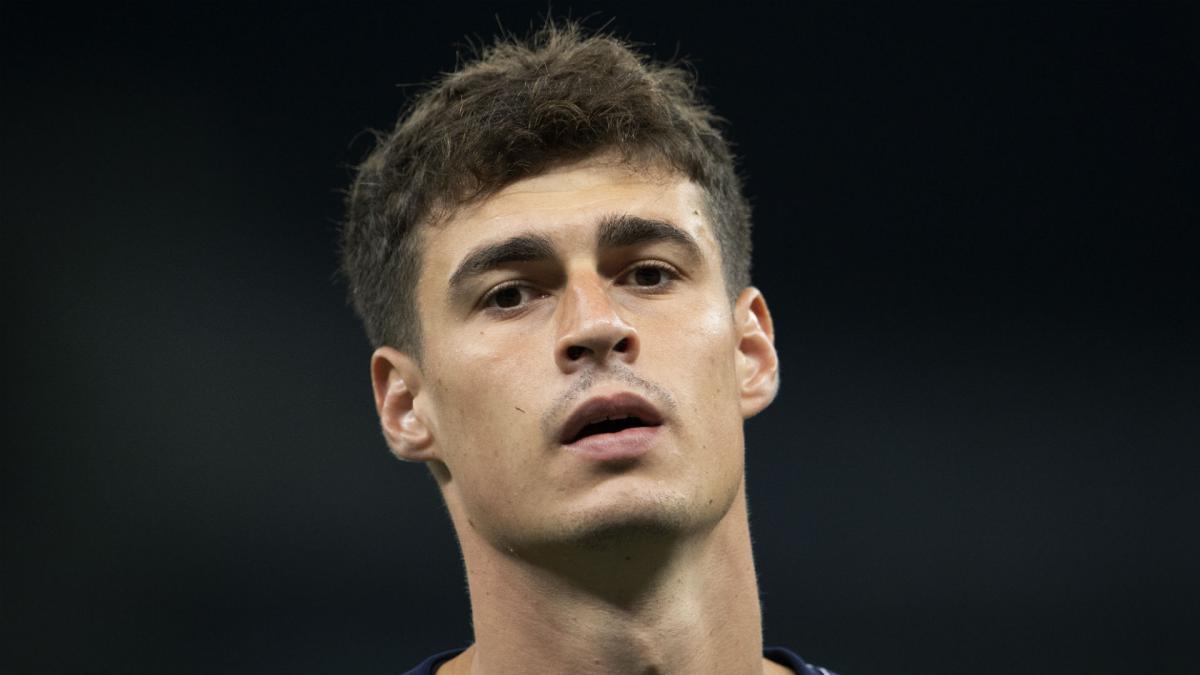 Kepa Arrizabalaga acknowledged he is "not in the ideal situation" at Chelsea but is confident he can turn things around.
Kepa's confident he can return for Chelsea
Chelsea signed Edouard Mendy from Rennes for a reported £22million after Kepa made an error leading to a goal in each of the Blues' opening two Premier League games.
Even though Mendy was not in condition to face West Brom in the first game following his arrival being confirmed, Kepa was dropped for Willy Caballero.
The Spain international, who Chelsea made the most expensive keeper in the world when they signed him from Athletic Bilbao two years ago, has spent the past two games on the bench.
Kepa was linked with a loan away from Chelsea before the transfer window closed on Monday, but he is sure he will soon rediscover his best form.
"I feel good, strong and confident," he said. "Maybe I'm not in the ideal situation, but you have to go through things like this during a career.
"I am confident that I can turn the situation around. When I have the chance to play, I'll try to do so as well as possible.
"Obviously, all footballers want to play, but I'm just thinking about the day to day, not the medium-term or long-term."
Enrique impressed by Kepa
Spain boss Luis Enrique has been impressed by Kepa's work ethic on international duty despite his struggles with Chelsea.
"I've spoken to him and I think he is doing good," Luis Enrique said.
"He knows that what has happened isn't the end of the world.
"This is a moment to see what he is made of and I think he's doing good, as he is happy, motivated and training very well with us."
Spain take on Portugal in a friendly on Wednesday before Nations League meetings with Switzerland and Ukraine on Saturday and Tuesday respectively.