Vote of no confidence to go ahead against FC Barcelona board
At midday on Wednesday, Jordi Farré posted a message on social media claiming: 'objective accomplished' after 16,521 signatures were secured to propel the next stage of action against Bartomeu.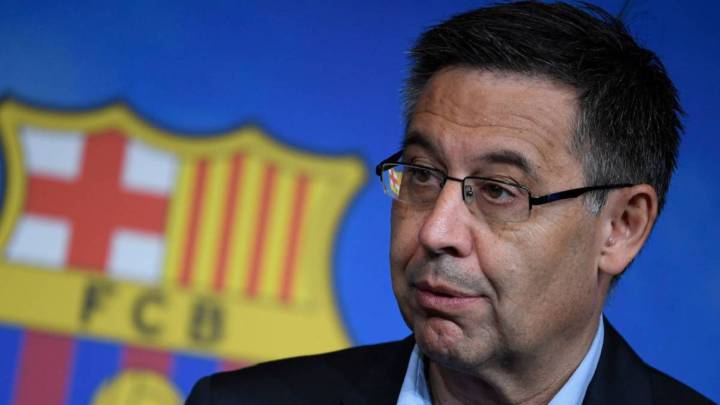 With a resounding message of 'objective accomplished', Jordi Farré took to social media to confirm that enough club members had signed the petition for a vote of no confidence to take place against the current FC Barcelona board and club president Josep Maria Bartomeu.
After confirming the validation of the 16,521 signatures, the club's statutes state it must hold a referendum within three months, with 66.5% of the club's 150,000 members needing to vote against Bartomeu and his board to force their removal.
With the the motion of censure set to go ahead, Bartomeu will be the third president to face a vote of no confidence after Josep Lluís Núñez in 1998 and Joan Laporta in 2008, with the vote failing to pass on both occasions.
The date for the referendum now needs to be decided with early signs suggesting that it may take place on Sunday 25 October, a day after the first 'El Clasico' of the new season at Camp Nou. The voting has to be in person according to club regulation with implications for the local Catalan health service as the region aims to maintain the new positive coronavirus cases under control.
The ball is now very much in Bartomeu's court with sources close to the club suggesting he may resign after the board meeting which is currently set to go ahead on 13 October.
Bartomeu's task ahead
Josep Maria Bartomeu now faces less than a month to convince the 150,000 club members who are entitled to cast their vote. The motion of no confidence only be approved if it obtains the favourable votes of two thirds or more of the voters. In this case, the members of the Board of Directors will be automatically relieved of their positions. If the vote of no confidence does not obtain this majority, it may not be raised again until a period of one year has elapsed since the vote took place.