Manchester City: De Bruyne plays down Messi rumours
Manchester City midfielder Kevin De Bruyne was asked about the possibility that Lionel Messi could join the club next year and also about his new contract.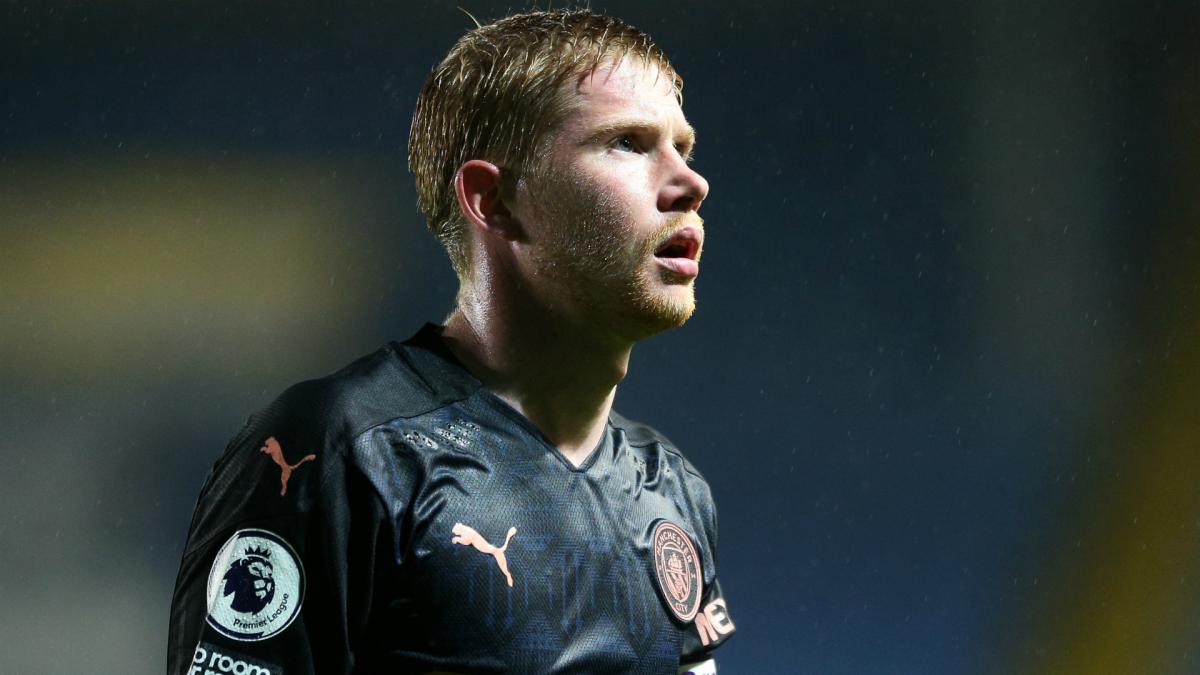 Kevin De Bruyne dismissed speculation linking Barcelona's Lionel Messi with a move to Manchester City, while he discussed his own contract situation at the Premier League giants.
City are ok without Messi - De Bruyne
Messi handed in a transfer request following a tumultuous 2019-20 season, which saw Barça humiliated 8-2 by Bayern Munich in the Champions League quarter-finals and dethroned by Real Madrid in LaLiga, before the six-time Ballon d'Or winner opted to remain at Camp Nou for the rest of this season.
The 33-year-old had been tipped to join City and while the transfer did not materialise, Pep Guardiola's side are reportedly still eyeing a move for the Argentina skipper. As rumours regarding Messi refuse to subside, City star De Bruyne said: "I don't really care to be honest. If he comes, it's a good thing, if he doesn't there is enough good players at the club who I enjoy playing with, so that is not for now."
City keen to tie De Bruyne down
De Bruyne's future has also been a topic of discussion amid reports City have made progress regarding contract talks. The 29-year-old is under contract until 2023 but the club want to offer him a new five-year deal. But De Bruyne said: "I am very happy at the club, I can say now I have not spoken once to the club so I don't know why people are saying I have already agreed to something. I always told everybody I am really happy at the club and I feel comfortable so if the people at the club want to talk to me I am open to that and we will see what happens. But at the moment nothing has happened so I just get on with the way it goes."