iPhone 12 launch event: Apple Special Event 2020, 'Hi Speed'
iPhone 12 launch: 13/10/2020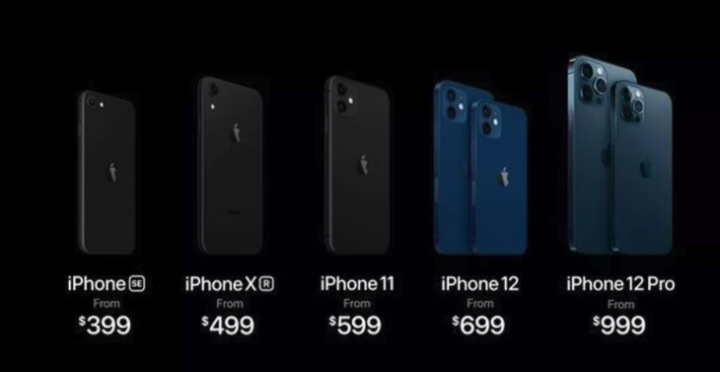 The new iPhone line-up
As expected the addition of 5G to the entire line-up of iPhone 12s (including the new 5.4 inch mini) was Apple's big, opening talking point. As every year, the cameras in the new models are better across the board, with what looks like some seriously impressive stuff going on in the Pro models with Dolby Vision HDR.
The new A14 chip is mind-bogglingly fast - it is hard to conceive what a trillion operations on a chip with billions of transistors means - Apple, as usual, give up a few facts, but quickly try to translate it to a smoother experience and amazing photos, which are created using the power of the new chips.
What could be a big announcement is the Ceramic Shield Glass Apple are touting as being 4x more drop resistant. And yet, it's likely we will still all need to keep our phones in cases, as they still won't be impervious to damage. But anything that prevents trips to the repair shop is to be welcomed.
There won't be a charger or earbuds in the case with the new phones, which to a certain extent makes environmental sense, but expect a fairly miffed reaction from a lot of people, who expect these when buying a phone costing a good chunk of $1,000... or possibly more. For people who have older, more feeble chargers not getting a bigger 18W charger with a new iPhone Pro is an annoyance.
Overall, for people who have a use case for 5G and who live where they have the ability to actually connect to a network, the new iPhones are likely an exciting step forward. For people who don't need 5G or can't connect, well, they look beautiful, are class leading in a number of aspects and will no doubt be a worthwhile upgrade if you're coming from a phone from two or three iterations back. What may be harder to justify is picking up one of these as an upgrade from an iPhone 11, but the reality is now that many consumers are on two or three year phone replacement cycles rather than each year, and it's unlikely the iPhone 12 will change many minds there. The Mini though could do very well, with people who have been hankering after a flagship level, smaller device.
Apple seem really keen on MagSafe, but I must confess I've never got the fuss over wireless charging. Ok, this new tech will avoid the problem of lining up the phone and the charging pad wrong, but you've still effectively got to clip the phone to something, so while it's a bit easier than sticking a Lightning cable in the port it's not exactly massively different. And wireless charging is never as efficient as wired charging and may also produce more heat, which can degrade the battery, which just doesn't seem worth it for the benefit. Apple of course is on a mission to eliminate all cables - but with wireless charging you still have a dongle, so it's not even getting rid of that much clutter.
LiDAR and augmented reality could have some very cool use cases, and it will be fascinating to see what third parties come up with in that space. Being able to design and order, say, an entire kitchen on your phone would be a compelling concept, if people can make that work.
So, 5G. There's no doubt if you have great 5G where you live, it will make some aspects of smartphone use better, but with 4G to be honest, it's not often the speed of the network that's the bottleneck on whatever I'm trying to achieve, so it's going to be interesting to see if the promised innovation that faster network speeds will produce according to 5G promoters actually does appear.
And that's it! Cook says it's been an "amazing" day, gives a brief summary and with that the "Hi, Speed" event comes to a close.
Pre-order for the devices is this Friday, 16 October. Shipping 23 October for iPhone 12 and Pro and 13 November for Pro and Mini.
iPhone 11 is available at $599 and iPhone XR at $499
iPhone Pro starts at $999, as expected, and iPhone Pro Max at $1099.
For those ruing the loss of Magsafe on the MacBooks, it's hard to hear boasts about Magsafe on the phone.
More examples: LiDAR and AR to set up an office, without needing cardboard mockups. 90% saving they say.
More 5G examples now. Including a diagnostic scan for a docter. "The difference between life and death for a stroke victim"
So LiDAR on both Pro and Pro Max.
LiDAR on the iPhone, with product manager Francesca Sweet
It allows for really funky AR effects by being able to understand the space around the phone. It can also do autofocus in the dark.
Demo video (lots of close ups and stunning desert shots) ends with the line: "The next great film-maker is already making films with one of these devices"
Pro video on the Pro cameras. The iPhone is being used in a lot of pro studios now.
The iPhone Pro can capture Dolby Vision HDR - that's not been done before on the device.
Some extremely impressive photos, showing what the cameras are capable of with ProRAW.
Third party apps will have APIs for ProRAW. Good.
New feature: combine shooting in raw with the benefits of computational photography. ProRAW. Not one for the mainstream user, but Apple here is aiming at what it's calling the pro market.
And of course, better image stabilisation means better video...
The Pro Max has a telephoto has a 65mm equivalent focal length, which means it can do 5x telephoto zoom.
Better stabilisation - applying it to the sensor rather than the lens. That plus faster lenses, the night mode is going to be really quite impressive.
Three cameras: ultra-wide, wide and telephoto. 4x optical zoom range.
Ceramic shield with the 4x better shatter-proof on being dropped, just like the 12s.
Super Retina XDR displays, bigger than before: 6.1-inch display on the Pro. Pro Max is packing a 6.7-inch display. But the form factors of the cameras are pretty much the same.
Premium materials, surgical grade stainless steel. New Pacific Blue colour, which looks pretty tasty. Also gold, silver and graphite.
iPhone 12 Pro. Three cameras on the unit. Same industrial design as iPhone 12, of course.
$699 iPhone 12 mini and $799 iPhone 12.
Bond music and a stainless steel case to reveal the iPhone Mini 12! Smallest, thinnest, lightest 5G smartphone in the world, say Apple. It has everything that iPhone 12 has. Easy prediction: the Mini is going to be huge seller.
Environmental report - all the good things Apple are doing. Which brings us to removing the wired headphones and adapters from the box. People will not be happy about this. They say it's equivalent to taking 450,000 cars off the road.
You do get a USB-C to lightning cable with the phone.
Apple have made a few items and Belkin are also doing accessories.
Wireless charging improvements. MagSafe for iPhone.
So the wireless chargers just clip on the back of the phone.
Camera time. A new dual-camera system. Ultra-wide f2.4. and an f1.6 wide-angle camera.
Better HDR, to cope with backlit scenes.
Night Mode improvements. Wider aperture makes it easier. And Night Mode comes to all the cameras on the phone including the front camera.
League of Legends is coming to the iPhone - developers they say 5G plus the A14 chip means you can get close to PC level gaming.
The chip! A13 is currently the fastest in a smartphone. And here's the A14 bionic, which is a lot faster. The new chip is built on 5nm technology (really, really, really small transistors) to get 11.8 billion transistors (40% more than A13) on the chip.
Apple's silicon team has been at the vanguard for a while now and it doesn't look like it's slowing down any time soon. Because Apple control the whole stack they can really take advantage of this across their software too.
We're off to the lab to find out how 5G will make using the iPhone 12 amazing, but without draining the battery too fast.
New material for the screen: Ceramic Shield, Apple says it's a lot tougher than glass alone. They say it's tougher than any other smartphone. 4x better drop performance. Will this be the leap where people really don't need to use cases?
Custom OLED display in the iPhone 12. 460 ppi, 2x that of the iPhone 11. 1200 nits. Looks pretty good. The notch is still there though.
Smooth, flat edges and glass front and back. So the antennas go round the frame. Remember the iPhone 4?
First iPhone with 5G... the iPhone 12. As expected, the chunky industrial design of the new iPad Air.
Verizon is turning on 5G Nationwide, which they say will reach 200 million people. Apple's partnership with Verizon is interesting here.
This is all a bit of an advert for Verizon. They are offering 4.0 Gbps download and and 200 Mbps upload speeds (in ideal conditions) on 5G.
Apple have partnered with networks to push 5G to its limits. Hans Vestberg, CEO of Verizon, on stage to help explain how 5G "just got real".
Cook says 5G is going to make a lot of innovation possible. The speeds can be breathtaking.
Cook says it's a step-change in technology with the addition of 5G. Fastest speeds, lower latency etc, even in densely populated areas.
Back to Tim Cook and he's bigging up what iPhone can do right now... and doubles down on the privacy message, that Apple are really going for.
HomePod Mini is $99. That's a competitive price. Not down at the levels of Amazon's Dot or Google's cheapest offerings, but that could see Apple's smart speaker share take off.
The HomePad Mini works with Apple's SmartHome accessories.
It's also got an Intercom feature, so if you have lots of speakers around your house you can talk to everyone through the intercom, and it also works with all other Apple devices. "We're late - can everyone get outside and into the car!", I can see this one being a winner in a lot of families.
Siri is on HomePod Mini, of course. How much improvement have Apple managed? In general the intelligent assistant has improved a lot over the past three years, but the baseline wasn't great for some categories.
Siri on HomePod Mini should work seamlessly with everyone in the house's iPhone and it also recognises each voice, so it knows which calendar to access, etc.
Tech specs of the actual speaker - lovely diagrams of the inside of the speaker. It's got an S5 chip in it which applies what they're calling computational audio - basically the speaker is analysing the music all the time to play it back as well as it can.
Apple's audio chops are leading edge at the moment, so expect most of this to be true.
Three key attributes for Home products:
- Easy to use, from set up to interaction every day
- Work well together with your other Apple products
- Protect privacy
Cook talking about the launch of HomePod and now... he's excited to introduce the newest addition to the HomePod family.
And it's HomePod Mini... as expected. It's a cute little ball of a smart speaker. Nice mesh fabric, with a back-lit touch surface on the top.
He goes over the September launches and says he has a new product for the Home.
And here's CEO Tim Cook: "I'm so glad you could join us today"
And the dawn over Cupertino... don't be surprised if they say this was all shot on iPhone...
Focusing on the moon to get us going, over Apple Park. It really is an impressive structure, here lit under the California night sky...
Almost ready... the feed has some very Apple-esque electronic music going on and we're about to head to Cupertino...
Lightning to USB-C?
Another constant rumour is when Apple will move from their proprietary Lightning cable to USB-C. So far the iPad Pro and Air have made the shift, but the rumour mongers reckon this year they'll stick with Lightning on the phones. What you may not get though is a charger, and almost certainly not the cheapie wired headphones. Apple are pushing everybody to go bluetooth (EarPods and the like) and are also going for the environmental line of not including excess plastic with their products - the Watch 6 now comes with just the cable, but no charger.
Faster Face ID
Another expected upgrade in this year's phones is faster Face ID, with the ability to pick up your face from more difficult angles. Of course, Face ID right now is severely hampered by mask wearing, making the Touch ID on the new iPad Air's power button one of the bits of tech a lot of people would love to see on the new phones - but it won't be there. The design of this phone was locked down before the pandemic started.
iPhone 12 Pro and iPhone 12 Pro Max - expected stats
6.1 inch display, from $999 (Pro) and 6.7 inch display, from $1.099 (Pro Max)
Available storage options: 128, 256 or 512GB.
OLED screen, with 10-bit colour display, which translates into even more vibrant colours and better colour gradation.
5G: Sub-6Ghz 5G in the Pro and fastest currently available mmWave 5G in the Pro Max.
The Pro Max is also expected to include a LiDAR scanner, which maps the area around the phone in incredible detail, allowing for all manner of augmented reality escapades.
iPhone 12 - expected stats
6.1 inch display, from $799
Available storage options: 64, 128 and 256GB.
OLED screen.
A14 processor.
Sub-6Ghz 5G.
New camera package - as with every new iPhone the camera is one of the biggest selling points. Apple are expected to come up with major advances yet again in their camera units. Expect possibly better optical zoom and definitely better digital zoom - all the processing power of the A14 chip can be perfectly purposed for this.
iPhone Mini - expected stats
The brand new iPhone 12 Mini seems set to be star of the show today.
5.4 inch display, from $699 (Not as small as the latest iPhone SE launched in April which has a 4.7 in screen. The current RRP of the new 12's cousin, the SE is a fraction of the price at $399.)
Available storage options: 64, 128 and 256GB.
OLED screen (but not as rich colours as you'll find in the Pro and Pro Max's OLED screens).
A14 processor, which means faster speed and improved power efficiency. Apple are expected to give much more detailed information on the benefits of the A14 today.
Sub-6Ghz 5G.
Main dual-lens camera - a wide-angle lens and an ultra wide-angle lens.
A similar square metal frame to the one found on the iPhone 4, similar to the industrial design of the iPad Pros and new iPad Air.
More complex segmentation design and new trenching and injection molding procedures, likely to keep weight down, strength up and ensure full water-proofing.
No AirTags
These product-tracking Tile competitors have been rumoured to be in the pipeline for some time but are apparently still not quite ready for prime time, says Jon Prosser:
A short history and a lot of anticipation
This short from reviewer Rene Ritchie (follow him, he's great) will get you in the mood for today's event. Steve Jobs, what a showman.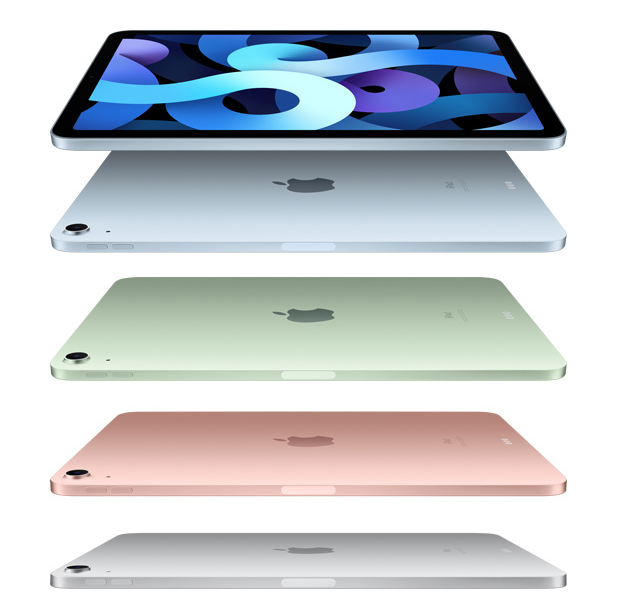 iPad Air design
The new 12s are expected to sport the squared-off design language of the new iPad Air.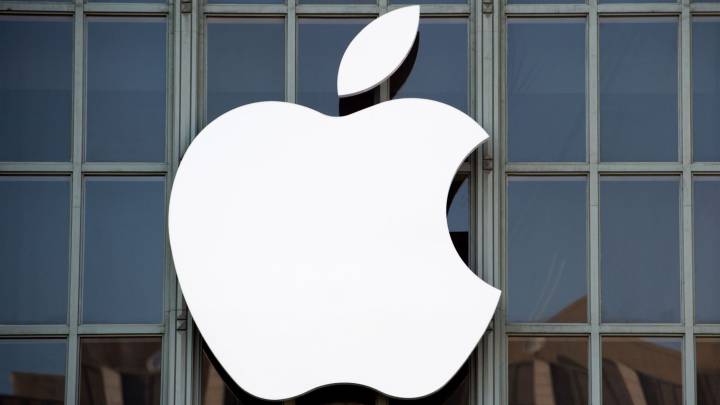 Apple, trending
As is always the case on big launch days, Apple is trending on Twitter...
The purity of the Apple Twitter account is so Apple-y. They have 5.2 million followers and follow precisely nobody.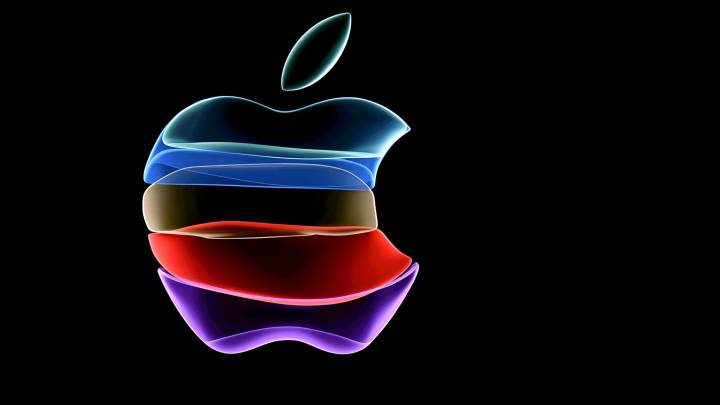 Apple iPhone 12 Mini: what to expect today from the launch event
What to expect from today's launch
Well, the family of iPhones, of course, but the big news, if much leaked, is the addition of a new iPhone Mini into the mix. Packing pretty much all the tech chops of the standard iPhone 12, but in a dinky 5.4 inch package. We say dinky of course, but remember when standard iPhones were 3.5 inches, back in the iPhone 4 and before days.
Anyway, here's a breakdown of more of what to expect:
iPhone 12 launch
Hello and welcome to our live coverage of Apple's special event - titled "Hi, Speed." - announcing this year's line-up of phone: the iPhone 12 and its variants.
The launch of the new iPhones usually takes place in September, but the coronavirus pandemic pushed Apple's manufacturing plans back a bit, so we're getting our first look at the new handsets from the Cupertino-based tech giant here in mid-October.