When Real Madrid tried to seduce Barcelona's Lionel Messi
In his new book, Grand Hotel Calciomercato, Gianluca di Marzio tells the tale of when Los Blancos sent representatives to the Camp Nou.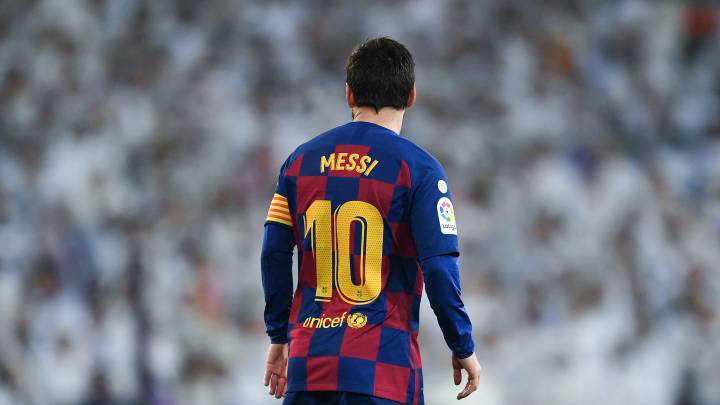 Football history would have been so different had Lionel Messi been tempted enough to wear the famous white of Real Madrid back in 2013. And according to the new book by Italian journalist Gianluca di Marzio, that could have happened.
Messi's sliding doors moment
The Argentinean star was one of Florentino Pérez's dream signings, it says in the new book Gran Hotel Calciomercato, and he had prepared 250 million euros to make it happen. One of the many untold stories about the transfer market.
This particular tale is said to have taken place back in the summer of 2013 when Real Madrid sent representatives to Barcelona to find out about Messi's situation and to tempt the directors at the Camp Nou with the 250 million euros, which had been lined up for the restructuring of the Santiago Bernabéu. The player's response, however, was categorical: "I'm not going to Real, you're wasting your time."
According to Di Marzio, Messi didn't even want to hear the lucrative package that was for him.
It is not the first time that there has been talk of Messi's possible transfer to Los Blancos. A few years ago, Football Leaks published information that Florentino Pérez had proposed an eight-year contract with a net salary of 23 million euros per year for the star. That deal also included a 5% fee for his agent, his father, but the deal was knocked back.