Stimulus check: what did Americans use the money for?
The CARES Act provided Economic Impact Payments for over 160 million Americans, but how was Donald Trump's $300 billion cash injection spent?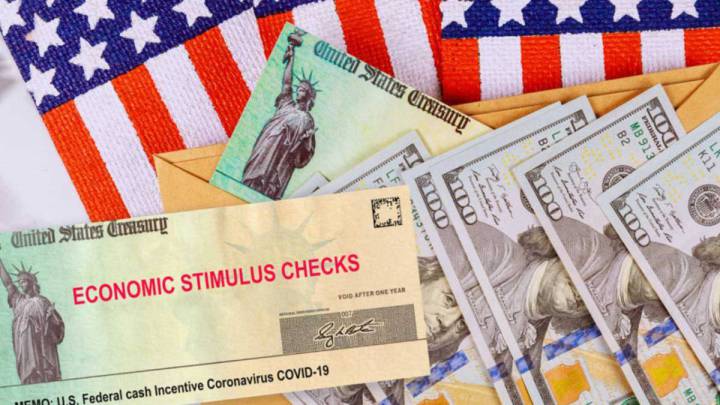 On 27 March Donald Trump passed a bill providing $2.2 trillion of government support to help the US deal with the financial fallout of covid-9. The Economic Impact Payments sent to low- and middle-income households provided a $1,200 to every eligible American, with an additional $500 for each child dependent.
The President's signature would appear on every one of the stimulus checks sent out as part of the CARES Act and, although Trump subsequently insisted that he had not asked for his name to be added, the 160,000,000 paper checks certainly bought him some goodwill.
Speaking in the Oval Office after signing it into law, he said that the economic relief package would "deliver urgently needed relief to our nation's families". But, six months on from when the first checks were mailed, how has that $300 billion in direct cash payments been spent?
New study suggests over a third was saved
The Federal Reserve Bank of New York has carried out research into spending patterns following the receipt of the first round of stimulus checks and found that many Americans chose to save their checks rather than spend them. Their Survey of Consumer Expectations, carried out in June, found that 89% of households who responded had received an Economic Impact Payment, with a median payment of $2,400 each.
Of all 1,408 Americans to respond to the study, 36.4% said that they had saved the money while 34.5% had used it to pay off some outstanding debts. During the early months of the pandemic it seems that the uncertainty and spiralling unemployment rate may have discouraged Americans from going out and spending the cash. Unsurprisingly, those who said they had suffered an income drop since February were the most cautious with their money: 44.2% of their stimulus checks went on paying off debts while a further 28.5% was added to savings.
With more pressing issues at hand that demographic was amongst the lowest in their charitable donations, giving away 1.8% of the cash. The most generous groups were the over 60s and college graduates who spent just over 5% of their stimulus checks on donations.
Spending patterns vary dramatically across different demographics
On average, Americans spent 18.2% of their stimulus check money on essentials and 7.7% on things deemed non-essential. But the economic consequences of the pandemic were not felt evenly and some groups felt comfortable spending far more of their Economic Impact Payments on non-essentials.
Of the groups detailed in the SCE survey, the under 40s were the most frivolous with 9.7% of their economic relief funding going on non-essential purchases. That group also had the second-lowest spending on essential items, behind only those earning over $75,000 (the highest income bracket detailed). The richest responders also spent the second-highest amount on non-essentials (9.6%)
At the other end of the scale, non-white respondents spent the smaller proportion of their stimulus money with just 4.1% of the $1,200 checks going on non-essential purchases. Just ahead of them were those earning less than $40,000 (the lowest income bracket recorded), who used 4.9% for non-essential spending.
In short, the data collected shows that poorer and non-white Americans used their money for essentials while the richer and the younger recipients were far more likely to spend it on non-essential purchases. It remains to be seen if a second set of stimulus checks can be agreed to help redress the balance.