Pennsylvania unemployment biweekly benefits: eligibility and filing claim
Filing for unemployment in Pennsylvania? Here's all you need to know about eligibility and how to make your biweekly benefits claim.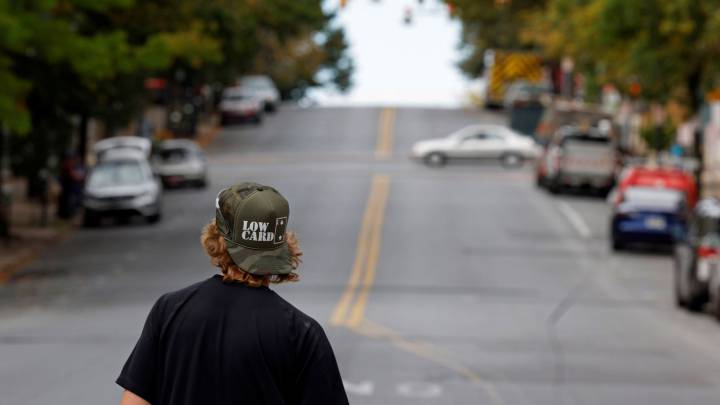 For unemployed Pennsylvanians there are several support funds available and even more so now that covid-19 has taken a hit on one in four adult's finances. Note that it is fraud to claim for more than one program in the same week. Below are details of both funds that offer biweekly claims. There are also options for Extended Benefits and Pandemic Uneployment Assistance (PUA), both of which require weekly claims. Please note that you can only claim biweekly when your eligibility has been identified and you have a PIN. This is completed during your first claim.
For any unemployment compensation claims in the state of Pennsylvania, you can only file claims for weeks when you are totally or partially unemployed. The Pennsylvania Department of Labor and Industry will allow you to file your claims online 24 hours a day.
🚨ATTN UC Claimants who have exhausted Extended Benefits (EB): You may be eligible for Pandemic Unemployment Assistance (PUA) benefits, but being eligible for PUA is not automatic.

Please review if you're eligible here: https://t.co/iy4yVFAxWE pic.twitter.com/oUWK7Z95LA

— PA Department of Labor & Industry (@PALaborIndustry) October 15, 2020
What is unemployment compensation?
According to the Pennsylvania Department of Labor and Industry website unemployment compensation is money paid to workers who have lost their jobs through no fault of their own. If you qualify, you will receive money for a limited time to help you meet expenses while you seek new employment.
Am I eligible for unemployment compensation?
Yes, if you…
have lost your job through no fault of your own.
are working less than your full time hours
you are a worker who performed services that are covered by the Pennsylvania UC law
Nb: all work for which payment is made under any contract of hire is covered by law, unless expressly excluded in this list, which details certain types of family, agricultural and domestic employment.
The Pennsylvania state Department of Labor and Industry offers a checklist with the necessary materials to file for benefits.
What is emergency unemployment compensation (PEUC)?
PEUC is a temporary federal program that provides 13 weeks of additional unemployment benefits to qualified individuals.
Am I eligible for PEUC?
The PEUC is available to anyone whose regular unemployment benefits have expired or will expire soon. You cannot apply while still receiving other benefits, and must wait until they expire to apply for PEUC.
How do I file for PEUC?
Once the balance of your regular UC benefits is received, you will automatically be enrolled in the PEUC program for the additional 13 weeks of benefits.
When filing for PEUC thereafter, you will use the same biweekly filing process that you used for regular UC.
How do I file an initial claim?
Filing an initial claim for any of the unemployment benefit funds can be done through the Pennsylvania Department of Labor and Industry website or in the step by step self service section of the site, alternatively by phone, mail or videophone. Details below.
You will need:
Home address and mailing address (if different)
Telephone number and valid email
Personal Identification Number (PIN - optional), if you have previously filed a UC claim using your previous PIN can prevent you from having to re-enter information
Direct deposit bank information (optional), bank name, address, account and routing number.
Methods of filing are as follows:
Telephone: An application can be filed on the statewide unemployment compensation toll-free number at 1-888-313-7284.
Mail: A paper application can be mailed to a UC service center.
Videophone service: For individuals who use American Sign Language (ASL) videophone service is available every Wednesday from noon to 4 p.m. at 717-704-8474.
*Sign language is the ONLY means of communication provided through the Videophone.
What is biweekly claim?
A biweekly claim is one that you can file for two weeks at a time, certifying your eligibility for each week separately. For UC purposes, a week is a calendar week that begins Sunday and ends Saturday.
In order to file a biweekly claim, you will need to have made your initial claim, and have your PIN already which will be sent in the mail in the claims confirmation letter for biweekly claim. This letter will also instruct you which date your first biweekly claim needs to be filed. Generally this is the second Sunday after the initial application was filed.