Shakhtar Donetsk cling on for shock away win over Real Madrid
Real Madrid 2-3 Shakhtar Donetsk: as it happened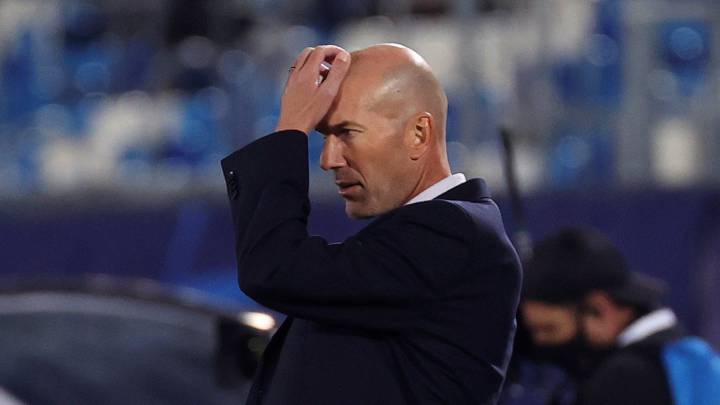 (Reuters) - Shakhtar Donetsk pulled off a shock 3-2 win away to 13-times winners Real Madrid in their Champions League Group B opener on Wednesday, despite the Ukrainian side missing 10 players due to injuries and covid-19.
Shakhtar raced into a 3-0 lead after a whirlwind first half with a strike from Brazilian midfielder Tete in the 29th minute, an own goal from Madrid defender Raphael Varane four minutes later and a well-taken effort from Israeli forward Manor Solomon.
Luka Modric pulled one back for Zinedine Zidane's shellshocked side with a brilliant strike from distance early in the second half before substitute Vinicius Jr reduced the deficit to one goal.
Federico Valverde thought he had equalised in added time with a heavily deflected shot but the goal was ruled out for offside as Vinicius was blocking the vision of goalkeeper Anatoly Trubin and the depleted visitors celebrated one of their most memorable victories in European competition.
La Liga champions Madrid, meanwhile, reflected on a second consecutive home defeat after losing 1-0 at their Alfredo di Stefano stadium to promoted Cadiz on Saturday, further denting their confidence ahead of the 'Clasico' at Barcelona in three days' time.
"In the first half we were not worthy of this competition," said Madrid midfielder Modric.
"It's obvious we need to improve, we lacked confidence today, especially in the first half, but we have to move on, we can't waste any time regretting what has happened."
Coach Zidane had insisted ahead of the game that he was not looking to the trip to Barca's Camp Nou but rested several big names against Shakhtar, choosing not to risk captain Sergio Ramos and starting without Toni Kroos and attacking talisman Karim Benzema.
Shakhtar's Portuguese coach Luis Castro meanwhile had described the numerous positive covid-19 cases affecting his staff and squad as a "nightmare" but watched on in admiration as his players out-witted and out-ran their more illustrious opponents.
Viktor Korniienko zig-zagged his way through Madrid's defence to lay the ball off for Tete to slot past an outstretched Thibaut Courtois for the opening goal.
Courtois did manage to parry a shot moments later but teammate Varane stabbed the loose ball into his own net, committing his latest Champions League howler after gifting Manchester City two goals in last season's last-16 tie.
Zidane turned to Benzema immediately after the interval and Vinicius soon after and his side finally showed some character and moved to within one goal of levelling the match.
They looked to have found it through Valverde's deflected shot, which trickled into the net but Shakhtar, who had spurned two glorious earlier chances to put the game out of Madrid's reach, were spared. Reporting by Richard Martin
Shakhtar were home and hosed by half-time. Blistering start gave Madrid a mountain to climb after the break.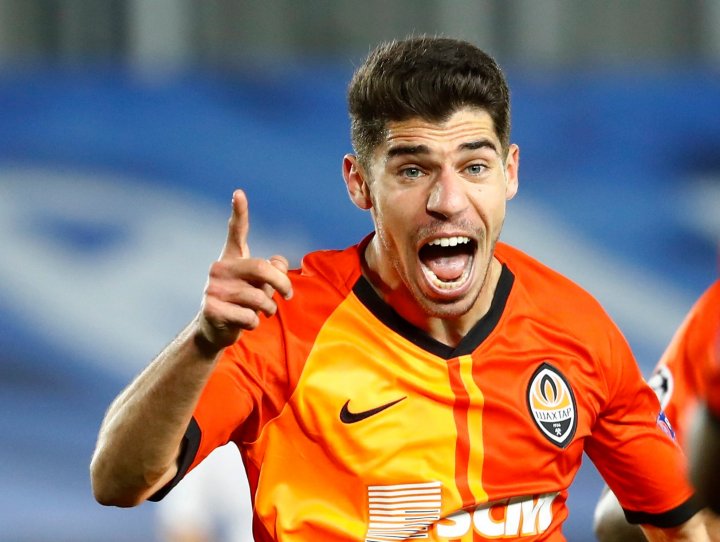 Manor Solomon of Shakhtar Donetsk celebrates after scoring his team's third goal tonight.
Luka Modric post-match:
"We weren't at it in the first half, we improved in the second half but it wasn't enough to come back. We have to keep going and there's no time to feel down about it. We need to stay positive, stay together and we have to be better. I'm sure we're going to improve. We have to trust in ourselves with the Clásico coming up and be ready for that."
FT: Real Madrid 2-3 Shakhtar Donetsk
Disastrous week for Madrid with back-to-back defeats. Zidane's side really went for it in the second half but the two goals weren't enough after Shakhtar's blistering first half.
Shakhtar sub
Marcos Antonio OFF
Bogdan Vyunnyk ON
Valverde's goal ruled out for offside!
Shakhtar just holding on now...3 minutes of added on time.
Trubin collects the Madrid cross. Shakhtar look to get a fourth now. Marlos the creator starts the move...
Into the last couple of minutes now. Madrid have been a different team in this second half but Shakhtar still lead 2-3.
Shakhtar just slowing the game down with a substitution.
Substitution Shakhtar
Dentinho OFF
Sudakov ON
CORNER for Madrid. Shakhtar get rid of it and break on the counter again at frightenening speed.
Marlos makes it 4 for Shakhtar! but it's ruled out for offside. Madrid handed a lifeline.
Madrid have been reduced to patient build-up play after a frentic 30 minutes.
Mendy goes close at the back post with a header.
Shakhtar defending very deep with two lines of 5 and remain a threat on the break with the speed of Tete. Still 2-3 with the clock ticking down.
Militao cuts the danger from Shakhtar in behind with some very good defending. Madrid build out from the back again.
20 minutes left in this second half. It has been all Madrid, as they continue to look for their third of the night.
Real Madrid substitution
Modric OFF
Kroos ON
Vinicius has just scored the fastest goal by a substitute player in ALL of UEFA Champions League history - 14 SECONDS. The previous record was 15 seconds.
This time it's Casemiro, not one for many goals but Madrid need goals and they continue to push hard for an equaliser.
The Brazilian sends a left-footed strike high and wide.
Great Chance!
Another one-on-one. Tete is through on Courtois but the Belgian makes a vital stop which keeps Madrid in the game.
Vinicius has moved Madrid up a level since coming on. Militao shoots high and wide from the edge of the box. This could be a very long half an hour for Shakhtar.
It's all Madrid in the opening quarter of an hour in this second half.
Gooooooooooool!
Vinicius is on the pitch just seconds and he buries it into the bottom left corner. 2-3 - Madrid are back in it!
Shakhtar with a wonderful chance to make it 4!
Both players fighting for the same ball and it flies wide of Courtois' post. That would surely have been game over!
Real Madrid 1-3 Shakhtar Donetsk
Modric's goal from distance gives Madrid a glimmer of hope.
Gooooooooooooool!
Luka Modric buries it from 30 yards into the top corner and gives Trubin no chance.
Mendy's cross to the back post is just too high for Jovic. Madrid pressing hard to break through a very compact 5-4-1.
Asensio strikes from distance, it's straight at Trubin. Madrid need a goal quick if they are to turn this 0-3 around.
Shakhtar have set up with a flat back 5 here in the early stages of the second half. They're looking to consolidate their lead.
Shakhtar haven't made any half-time changes...understandably
If there is one man that can sort out Madrid's three goal deficit it's Karim Benzema.
Shakhtar have played some very good free-flowing football tonight. Head coach Luís Castro will be delighted with his side's first half.
That first half performance is one of Real Madrid's worst in memory. It's a big 45 minutes ahead for them to get their house in order before Saturday's El Clásico.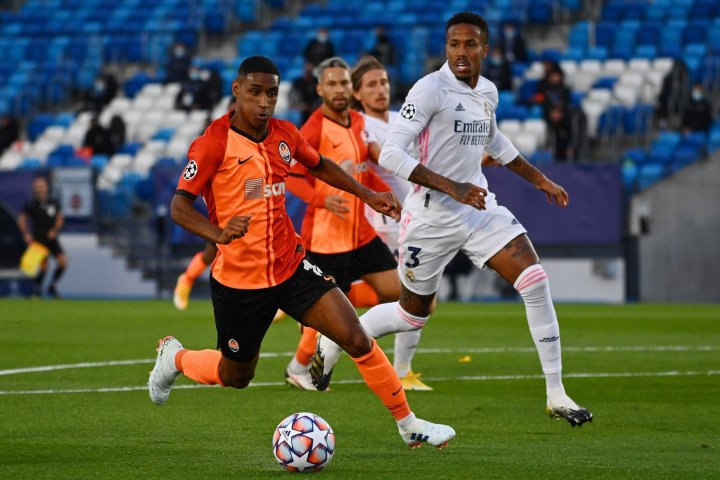 Shakhtar's Tete opened the scoring at the Alfredo Di Stéfano tonight.
HT: Real Madrid 0-3 Shakhtar Donetsk
Three first half goals from the Ukrainian side have them well and truly in front at the Alfredo Di Stéfano. Zidane has 15 minutes now to sort part of the mess out. A long way back it seems.
We have one minute of added time
Madrid are all over the place. Zidane made four changes at the weekend versus Cádiz. Will he do the same tonight?
Solomon slots home from just inside the box to make it three on the night. What a mess for Madrid.
Five minutes to half-time, a bad week for Madrid has just gotten a lot worse. Still 0-2.
Mendy leaves two men on the ground with a turn Cruyff would have been proud of but then fails to make the right pass and the ball goes out of play.
Shakhtar with 55% of the possession to Madrid's 45%. Zidane has plenty of tinkering to do.
Asensio picks up a silly booking for a face push.
Courtois saves and the rebound comes back off Varane to score into his own net. Disaster for Los Blancos.
Great chance!
Jovic with a big chance but sends his header straight into Trubin's hands from close range.
Shakhtar break the deadlock with a low drive from the edge of the box from Tete. Courtois gets a touch but isn't able to keep it out.
Neither team able to break the deadlock. Shakhtar with the best chance so far.
Shakhtar Donetsk haven't kept a clean sheet in the Champions League since November 2015...
Madrid looking worryingly vulnerable on the counter-attack. Sergio Ramos always a big loss for Los Blancos.
Ferland Mendy playing at right-back tonight with Carvajal and Odriozola out injured.
Free-kick Real Madrid
Asensio plays a dangerous ball into the box. Rodrygo handles and it's a free out for Shakhtar.
The game is wide open and could go either way. Shakhtar looking happy to attack the LaLiga champions.
Asensio has now switched to the right flank, looking for gaps through the Ukrainian defence.
Those early chances could come back to haunt the away side.
Marlos was played through but couldn't slide it past Courtois, who keeps up his great recent form with a fine stop.
Huge stop by Courtois to deny Marlos!
The perennial Ukrainian champions Shakhtar will not be looking to make up the numbers either and have a raft of Brazilian talent in addition to a good chunk of the Ukraine national squad, all marshalled by the under-the-radar but wily tactician Luís Castro.
Brazilian wonderkid Rodrygo is flagged for offside. Super long ball forward by Varane.
Korniienko picks up a yellow for a late challenge on Mendy.
Madrid are joined in a complicated group B by Inter, Borussia Mönchengladbach and Shakhtar.
Madrid will be looking to get off to winning ways tonight. Zidane's side have gone out of Europe at the last 16 stage in each of the last two seasons.
Marcelo and Asensio work it well down the left and the latter smashes a low effort but it's blocked by Trubin.
Madrid with Luka Jovic leading the line tonight and Karim Benzema on the bench.
We're underway at the Alfredo Di Stefano!
The teams are out and the rain has stopped in the Spanish capital.
Real Madrid vs Shakhtar Donetsk!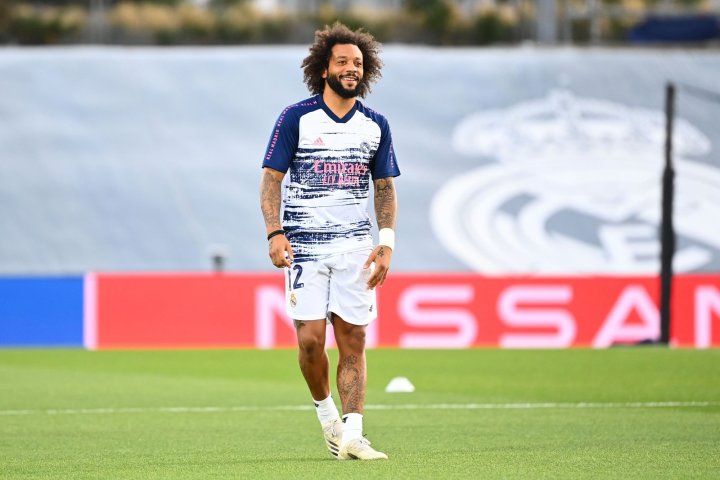 Kick-off at the Alfredo Di Stéfano just 10 minutes away
Zidane on Real Madrid pressure after Cádiz defeat
"In the end, we always talk about the same thing. We know what we have to do. Criticism when losing will always pass. We played a bad game and now there is another one to change that. We have to be together and to fight for everything that we have ahead."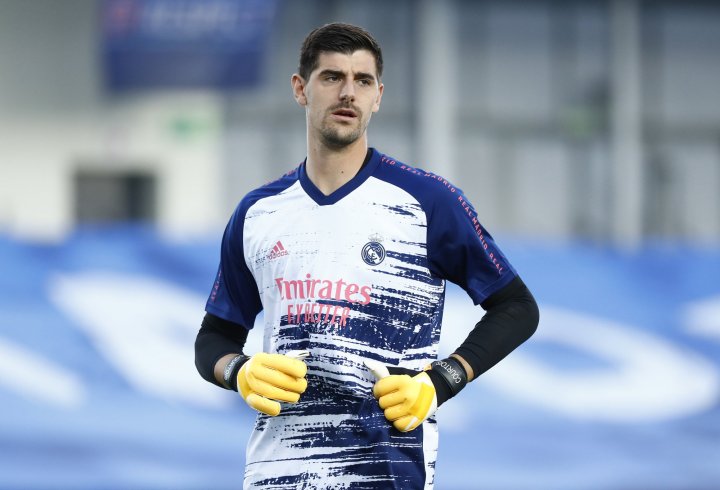 Courtois warming up ahead of tonight's match.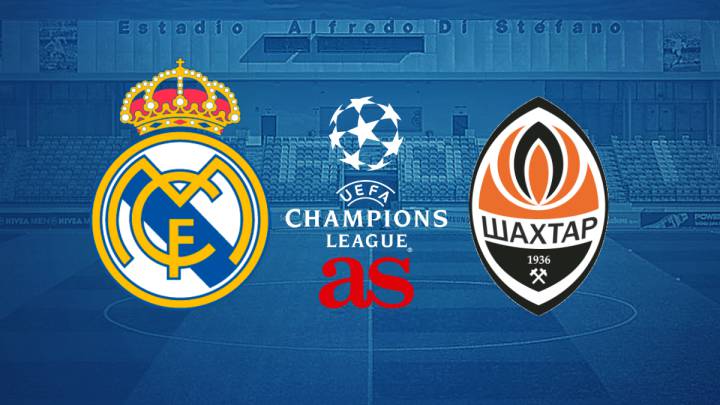 Shakhtar's starting XI for their trip to the Spanish capital
Real Madrid vs Shakhtar Donetsk live: welcome
Hello and welcome to AS English's live coverage of the Champions League Group B match between Real Madrid vs Shakhtar Donetsk. Kick-off at the Estadio Alfredo Di Stéfano is at 18:55 CEST.