Inter Miami will allow fans to attend match against Orlando City
Inter Miami will allow a limited number of fans to attend the game against Orlando City on Saturday for the first time since the start of the Covid-19 pandemic lockdown measures.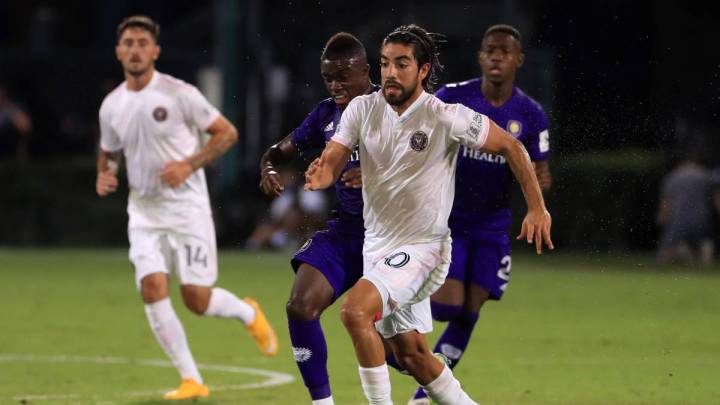 For the first time since the 2020 Major League Soccer season resumed amid the coronavirus pandemic, Inter Miami will allow a limited number of season-ticket holders to watch in the stadium the game against Orlando City.
The new MLS franchise made the announcement on Wednesday morning and the decision was made after they allowed about 350 members of its supporters groups to the Inter Miami CF stadium to watch that game that ended in a 1-1 draw.
Fans to strictly follow rules
The tickets to watch the city rivals went on sale only for season-ticket holders on Wednesday 7PM ET on a first come, first-serve basis. The number of people that will attend the game is not known yet and the club is enforcing people to wear face masks and their temperature will be checked before entering the stadium. Social distancing is always required at all times during the game.
Concessions will be pre-packaged and fans must have a prepaid parking pass before entering the stadium's parking lot. Inter Miami is making a late playoff run and they need to beat Orlando City to enter the top 10-teams that make it to the next round.