Barcelona captains issue scathing letter to board
El Mundo has gained access to a letter written by Lionel Messi and the second captains, in which they describe the Barcelona board's proceedings on salary cut talks as "embarrassing".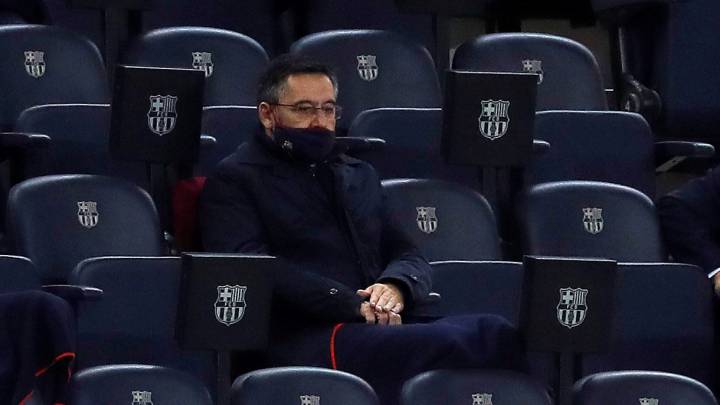 FC Barcelona is mired in an institutional crisis with unpredictable consequences. Since the 8-2 humiliation against Bayern Munich a little more than two months ago, the club has found itslef in an ever-deepening quagmire, during which time there has been a motion of no confidence brought against the president, threats from the club's marque player to leave the club, and a tense fallout between the squad and boardroom over proposed salary cuts.
This Thursday, reports of a captains' letter have come to light that gives deeper insight into the bitter riff between the squad and board of directors.
According to Spanish daily El Mundo, the four captains of the squad, Leo Messi, Gerard Piqué, Sergio Busquets and Sergi Roberto, have sent a scathing letter to president Josep Bartomeu and his board, describing their proceedings on salary cut talks as "embarrassing" and denouncing the "scheme of the directors" to once again leave the players looking like the bad guys.
Messi, Pique and Co's no tolerance policy
In the reported letter to the board, whose days could be numbered due to the motion of no confidence that is expected to go to vote on 1-2 November, the captains assure that "we will not tolerate Barcelona violating our rights".
The four veteran players also maintained that they are "annoyed and disappointed" by the way the club is managing this crisis.
"They consider the only way to achieve the goal of reducing costs is through the joint actions of all groups and sections of the club," they state.
"Yet, at the same time they recognise, entering into a clear contradiction, that some of the said groups and sections have already made the economic adjustments that they want."
Messi and Co also clarify that they have no intention of sitting down to the negotiating table because "having one representative at a table of thirteen members implies that our dissuasive capacity is null."