Real Madrid: Benzema overtakes Messi and Xavi to pull level with Guardiola
MisterChip reports Karim Benzema has now racked up six assists in Clásico meetings at Camp Nou, one more than Messi, Xavi and Iniesta but level with Guardiola.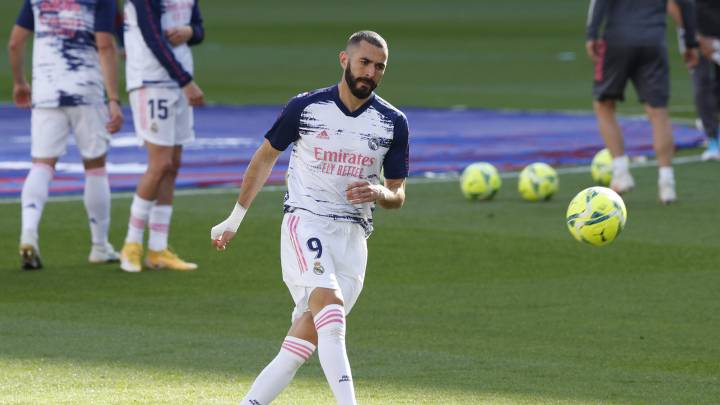 Karim Benzema pulled level with Pep Guardiola as the two players to have provided the most assists in meetings between Barcelona and Real Madrid at Camp Nou during the past 25 years. His pass to Fede Valverde not only allowed the Uruguayan to level the score in Saturday's game, it also brought up his sixth goal assist in this fixture. The Real Madrid forward has overtaken Messi, Xavi and Iniesta, who are all on five assists - and all represented the home team.
9


Benzema shares his assists record with Manchester City manager Pep Guardiola who, during his playing days at Barcelona set up six goals for team mates against Los Blancos, MisterChip notes. It's a statistic which demonstrates that Karim is not your typical centre-forward - he can drop back and play deeper and is unselfish enough to lay the ball off for a team mate in a better position.
#OJOALDATO - Benzema ha dado SEIS asistencias en clásicos en el Camp Nou. Las mismas que Guardiola. Y una más que Messi, Xavi e Iniesta

Más asistencias en los clásicos del Camp Nou en los últimos 25 años:

6 BENZEMA y Guardiola
5 Iniesta, Messi y Özil

— MisterChip (Alexis) (@2010MisterChip) October 24, 2020
Germany trip
The game was in the fifth minute when Benzema spotted Valverde making a run towards goal to his left and played the ball through to leave him with just Neto to beat. That opening goal set Real Madrid on their way for a magical afternoon, with Zidane's team travelling home with all three points. the result puts Madrid top of the table and gives Zidane a little breathing space ahead of the next game - Tuesday's trip to Borussia Mönchengladbach in the Champions League.