Cristiano Ronaldo reacts to Real Madrid's Clásico win
The Juventus star spent his golden years playing for Los Blancos and had many memories of the clashes against rivals Barcelona. Unsurprisingly then, he was watching.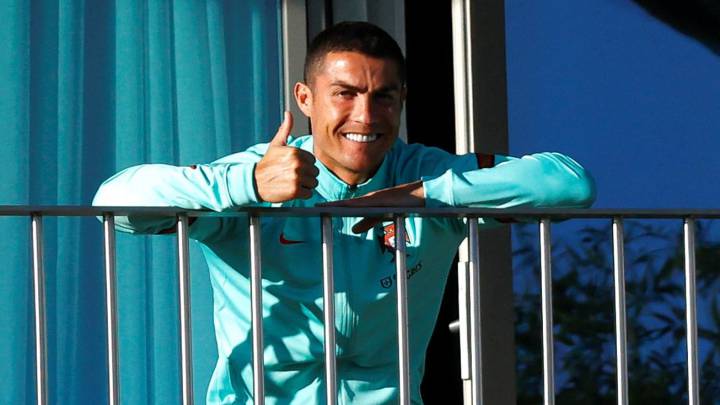 Cristiano Ronaldo posted a simple message on Twitter shortly after his former club Real Madrid had secured a Camp Nou victory over Barcelona in the first Clásico of the 2020/21 season. It may have just been a coincidence, but few believe it was given the content.
Cristiano's reaction to El Clásico
The Portuguese star may be playing for Juventus these days but during his time in Spain he made famous the "Siiiiiiiii" celebration. At that was exactly the message posted, along with a muscle flexing emoticon, with the image of the forward sunbathing.
Ronaldo played in the famous white shirt between 2009 and 2018 and is current in isolation after testing positive for coronavirus. That rules him out of the crucial Champions League game this week against Barça, meaning we'll have to wait a while longer for a Cristiano-Messi reunion.
We'll likely not have to wait very long for another social media post if Juve emerge victorious.