Heerenveen raise €230k for charity as cuddly toys attend game
The Dutch Eredivise side managed to raise a sum of 230,000 euro which will will be donated to a children's cancer charity after the initiative.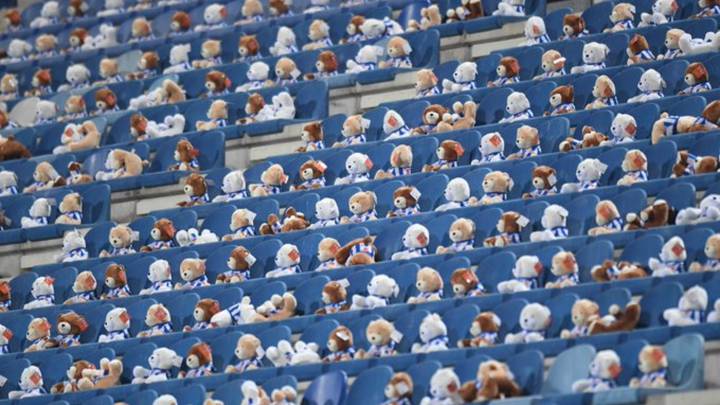 At present no football fans are permitted to attend Eredivisie games in the Netherlands after a recent government move to curb increased coronavirus infection rates.
Supporters were permitted for a few weeks as the 2020/21 season returned but the second wave of the virus across Europe means that fans have to watch matches from home. The stands of the Abs Lenstra Stadion (home to SC Heerenveen) however weren't empty on Saturday for the home game against FC Emmen with 15,000 cuddly toys in the club colours in the stadium as the home side romped to a 4-0 win.
The cuddly toy collection was an initiative between the Dutch football club, the Children Cancer Free Foundation (KiKa) and local pharmaceutical company MSD. Within 24 hours of the match all 15,000 Heerenveen soft toys were sold-out raising 230,00 euro in the process.