Manchester City preparing for possible end of the Guardiola era
The Catalan coach will be out of contract in June and the club doesn't know if he is thinking about continuing or starting a new challenge elsewhere.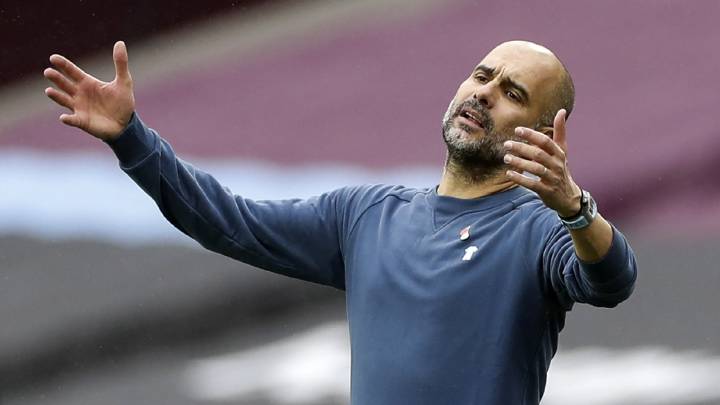 Manchester City are starting to get a little nervous. With more problems than usual out on the field of play this season and the uncertainty of Pep Guardiola's future. The Catalan coach will be out of contract on 30 June and as things stand, it is not known whether he plans to renew.
It will be Guardiola who decides. If he decides to stay on, City will be delighted but if he opts to move on for a fresh challenge elsewhere, the club don't want to be caught out without having a Plan B in force. There is also concern that if the situation continues for much longer, it could eventually have a psychological effect on the team's performance. Guardiola insists that his situation won't negatively affect the performance of his team, but recent results suggest otherwise.
That is why City are already working on possible replacements and according to The Daily Mail the club has two coaches in mind if Pep moves on - Mauricio Pochettino and Julian Nagelsmann.
The Argentine coach has been without a club since he was sacked by Tottenham and his style is admired by the City board, while Nagelsmann is one of the top coaches on the circuit at the moment and has been doing a superb job at Leipzig. For now, City await Guardiola's decision, although they cannot be expected to let the situation carry on without having an alternative lined up.