What's Biden's plan for Medicare?
What are the details of Democratic challenger for the presidency Joe Biden's ambitious plan to expand Medicare and reduce costs to patients?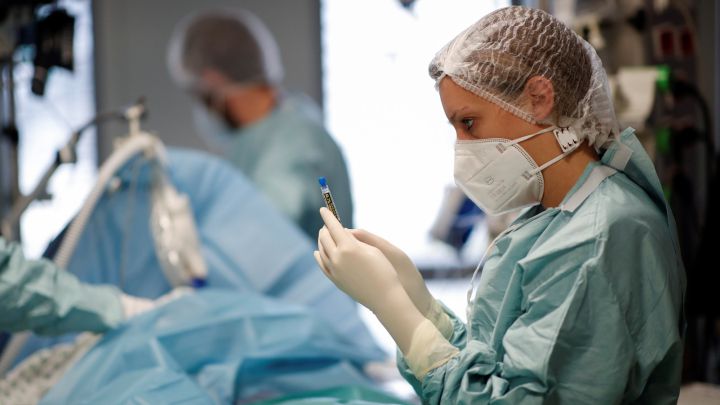 If former vice president Joe Biden wins the election on Tuesday, he'll be in the White House come January and could start implementing his far-reaching plans on healthcare. What are the advantages and pitfalls?
What is Medicare?
Medicare is the federal health insurance program for those aged 65 or over, qualifying younger people with disabilities and those with permanent kidney failure that requires dialysis or transplant.
After Social Security, Medicare is one of the country's main social programs for seniors, helping to ensure that later life medical costs don't bankrupt the elderly.
Medicare is now 55 years old, and currently covers more than 62 million Americans.
Biden is keen to make two key renovations to Medicare if he wins the election, which polls suggest he may, though Trump has been gaining ground in recent days.
I'll work with @JoeBiden to protect coverage for people with pre-existing conditions, expand access to Medicare, + lower the cost of prescription drugs.

John Katko voted with Donald Trump to gut the ACA + keep prescription drug costs high.

The difference couldn't be clearer. pic.twitter.com/u6oQ6QU2KF

— Dana Balter for Congress (@dana_balter) October 30, 2020
What's Joe Biden's plan for Medicare?
Change 1: lower age of eligibility to 60
The first change the former vice president proposes is lowering the minimum qualifying age for Medicare from 65 to 60. This would open up access to the program to 18 million more seniors, who would have the option to rely upon Medicare for their needs.
This proposal makes a lot of sense considering the more patients enrolled in Medicare the more bargaining power the scheme has to barter prices with hospitals and outpatient services. Even adding several million more patients by lowering the eligible age by fiver years could help lower overall costs. Also younger members are likely to require less medical care on the whole than those in the higher age bracket, lowering the average cost per patient.
Change 2: reduce cost of prescription drugs
The second major change Biden is proposing would lower the price of prescription drugs by allowing the government to do the negotiating with pharmaceutical companies on Medicare's behalf, which would require a change in the law.
The Congressional Budget Office estimates that this shift would save Medicare total costs of $456 billion in 6 years. The downside would be that this could potentially reduce funding that drug developers put into research. Biden's plan would also increase competition for prescription drugs by allowing consumers to purchase drugs from other countries as long as they can be deemed safe.
Donald Trump has had four years to lower drug prices.

They're higher than ever.

Joe Biden will lower seniors' drug prices by finally letting Medicare negotiate.#Debates2020

— SocialSecurityWorks (@SSWorks) October 23, 2020
One problem that is yet to be addressed in Biden's proposed policy is the pressure on Medicare's funding due to reduced revenue during the covid-19 economic crisis. In short, the trust fund that props up Medicare Part A (hospital cover, which currently has no premiums) could go bust in just a few year's time.
Of course all this depends on Biden not only winning the election but also having enough influence in the House and the Senate to pass these two key reforms.
For all the latest election updates, follow our dedicated rolling feed.