Real Madrid defender Militao tests positive for covid-19
The Brazilian defender returned a positive test after Sunday's UEFA protocol PCR testing and will miss the Champions League tie against Inter Milan.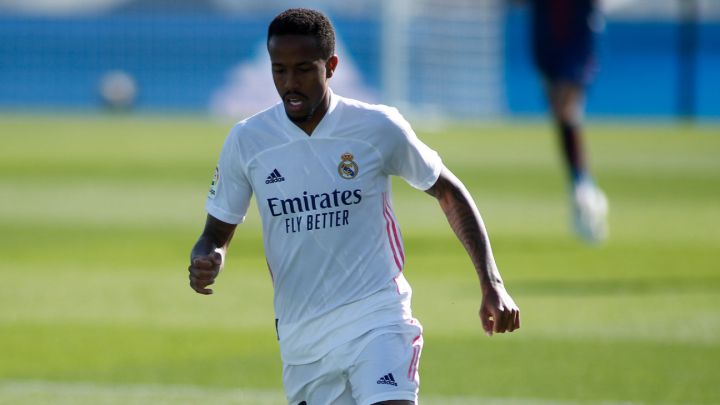 With just over 24 hours to go before Real Madrid face Inter Milan at Valdebebas in a key Champions League group game, the club have confirmed that que Eder Militao has tested positive for coronavirus.
The backroom staff and the rest of the squad all passed the PCR testing which was conducted at the training complex on Sunday morning and will all be available for coach Zidane for selection.
Concern within the club was high prompted by four RM Castilla players testing positive for coronavirus on Saturday as health concerns at Real Madrid's Valdebebas training complex increased over the weekend. The Covid-19 virus has somehow managed to penetrate the sports complex in spite of the club's best efforts to ensure the area is a safe haven for playing staff, coaches and employees.
Sergio Santos one of the infected Castilla players was included in the squad list for the Borussia Mönchengladbach game as Zidane was without injured defenders Carvajal, Odriozola and Nacho, and the B team player trained alongside the senior players on Friday.
Official statement
Early on Monday morning, the club issued an official communique stating:
"Real Madrid C. F. would like to inform that our player, Éder Militão, has tested positive in the COVID-19 tests carried out yesterday, Sunday morning.
All the other players and the technical staff from the first team, as well as all the employees of the club who work directly with them, tested negative in that same test. The club would ike to confirm once again that everyone, with the exception of Éder Militão, tested negative in the antigen tests carried out that same morning."