Raja coach Sellami: "We will score against Zamalek in Cairo and beat them"
Raja's coach told fans ahead of the return leg of the AFC Champions League semi-final that his side will go all out to secure a place in the final.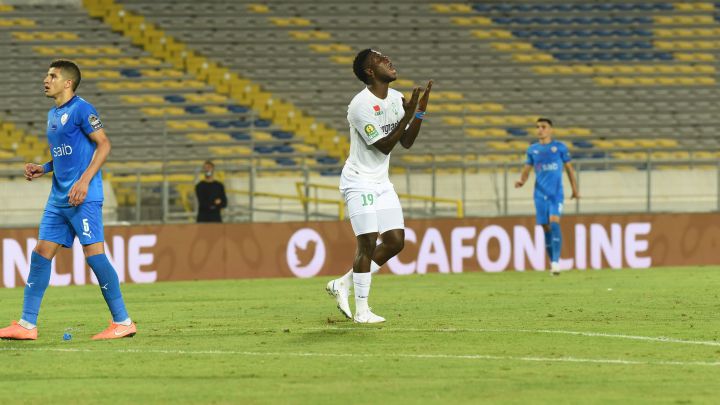 Jamal Sellami addressed Moroccan fans ahead of the long-awaited second leg of the AFC Champions League semi-final between Raja Casablanca and Egyptian side Zamalek, assuring them that he will make up for the lack of group training due to a spate of Covid-19 infections that hit the squad with the fighting spirit that has seen them this far and which he hopes will carry the side through to an historic place in the final.
Raja's squad had been severely with positive Covid-19 tests, which resulted in the postponement of the game by CAF on several occasions as the Moroccan side couldn't muster a sufficient number of players to form a squad to travel to Cairo for the return leg. The game was finally scheduled for 4 November.
Sellami spoke to "MFM" radio ahead of the team's journey to Egypt stating: "My team will be short of physical readiness against Zamalek as they haven't trained as a group in over a week but we will make up for that with the fighting spirit".
"The game is going to be tough, I am aware of the opponent who is considered one of the best teams in Africa, and has claimed several titles recently." He added.
Sellami certain Raja will score in Cairo
Sellami went on to express his certainty that his side will find the net in the second leg and secure qualification to the tournament's finale: "We will score against Zamalek in Cairo and beat them; I promise Raja's fans we will play a historic game and return from Cairo with a pass to the final".
The Moroccan manager also called on CAF to carefully appoint a fair referee for the clash pointing to decisions that deprived them of a more favourable first leg result. Raja lost 1-0 to Zamalek in first leg in Casablanca in October.