NFL
NFL, Tampa | Antonio Brown lauds Tom Brady
With the help of his Tampa Bay Buccaneers team-mate Tom Brady, Antonio Brown is confident he can change people's perceptions of him.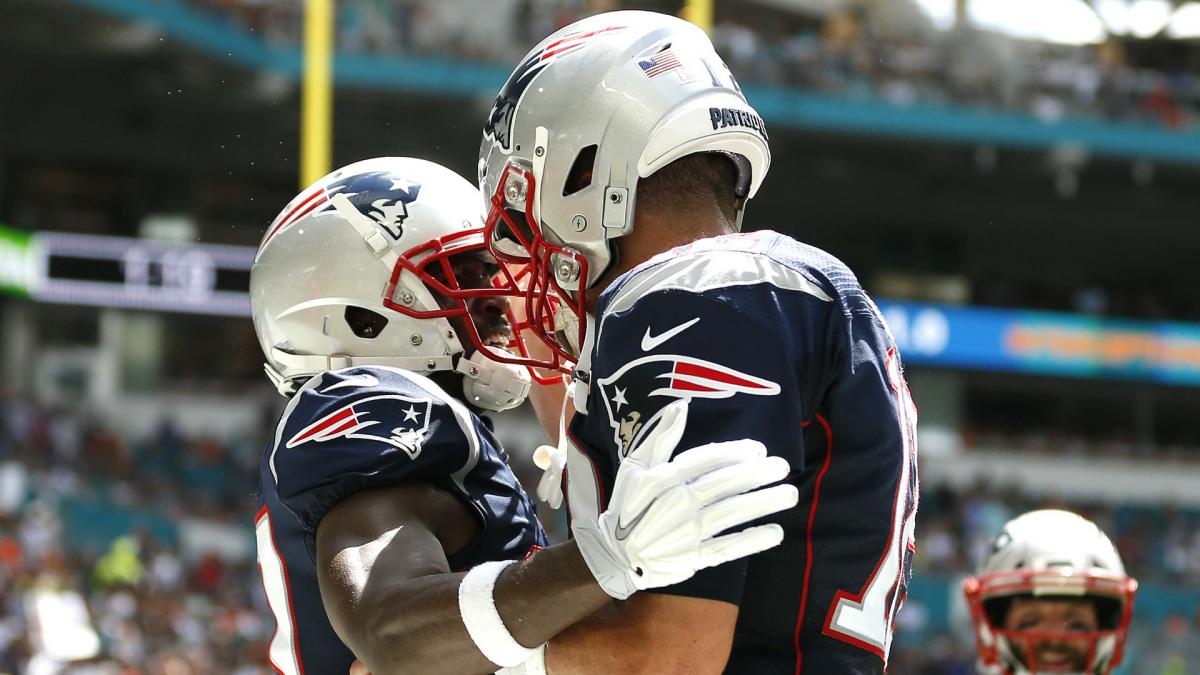 Tom Brady is "one of the greatest leaders", according to Antonio Brown, who is hoping to reignite his career with the Tampa Bay Buccaneers.
Brown is set to make his debut for the Buccaneers against the New Orleans Saints on Sunday, after serving an eight-match suspension for multiple violations of the NFL's personal conduct policy.
Brown joins up with Brady

The 32-year-old wide receiver joined Tampa in October, linking up with legendary quarterback Brady, who he played alongside during a brief spell with the New England Patriots in 2019.
Brady struck up a good relationship with Brown at New England, and the six-time Super Bowl champion has invited Tampa's new addition to live with him until he finds a home in Florida.
With Brady's help, seven-time Pro Bowler Brown is aiming to change people's perceptions of him after a series of off-field controversies.
"Tom is my boy," Brown, who was wearing a "TB12" cap, said on Wednesday during an introductory news conference in Tampa.
"One of the greatest leaders to be around. He's encouraging, always inspiring. He brings the best out of people around him.
"He wants the best for everyone around him. I mean, he's the greatest quarterback of all time. Nothing that I've done in the past matters.
"He's always getting better, day in and day out. I just learn a lot from him — how he trains, how he takes care of himself professionally.
"His discipline. His work ethic. His approach. He's been a great guy in my corner, and one of my close friends.
"I think there are a lot of similarities in our work ethic. Being guys who are supposedly supposed to be underachievers, for guys who were never supposed to make it. Sixth-round late boomers, guys who developed chips. And just wanting to be the best, just yearning for being the best. Always growing, getting better.
"Obviously he's the greatest quarterback in the world. So I'm just grateful to be here, to be his team-mate, to be in the huddle with him and to be a part of the process here with Tampa Bay. So, super grateful."
"Hopefully I could change their perspective," Brown said when asked what he thought of claims he should not have the chance to reignite his NFL career.
"Being here around great people, great organisation, hopefully I can win them over in my actions and how I move forward and how I handle my business."
Brown played just one game for the Patriots before he was released last season, recording 56 receiving yards and a touchdown.
Former Pittsburgh Steelers star Brown had previously been released by the Oakland Raiders without playing a game.
Since 2010, only Rob Gronkowski – also now of the Buccaneers – and Jimmy Graham have recorded more than Brown's 75 touchdown catches, while he has amassed 11,263 receiving yards.