Nadal: "You have to be very old to win 1,000 matches"
After bringing up his 1,000th career win, Rafael Nadal joked there was one major negative of reaching the landmark achievement.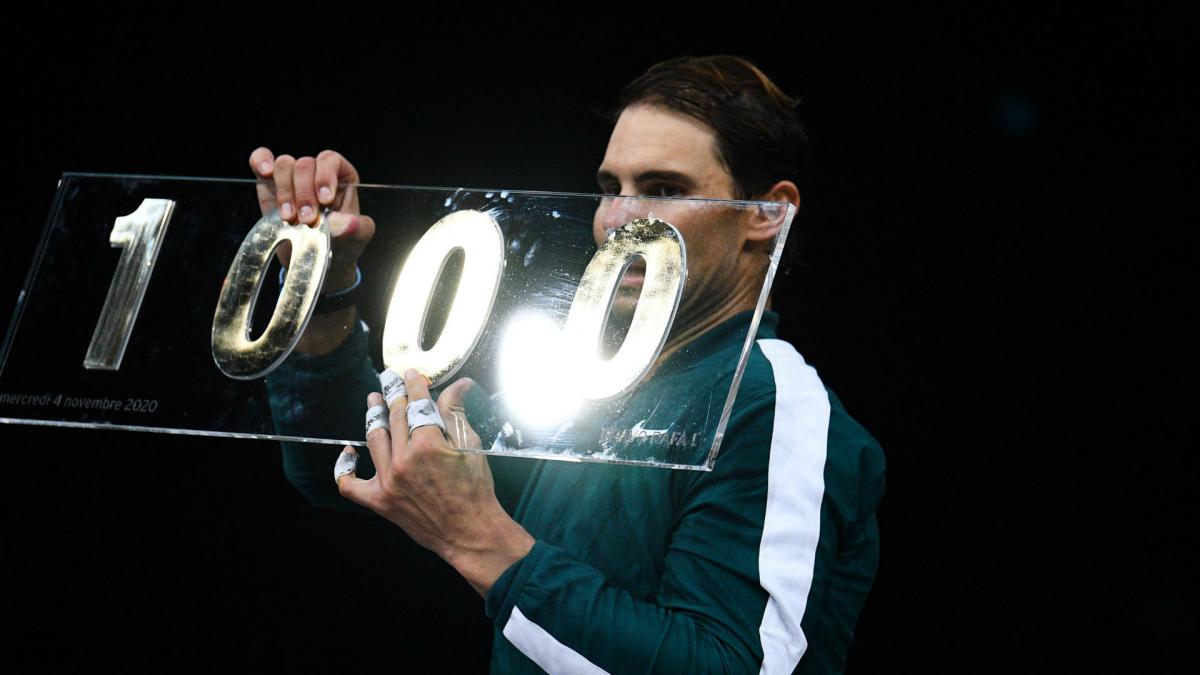 Rafael Nadal joked that the only negative of bringing up his 1,000th career win was that it means he is now "very old".
Nadal landed the landmark singles win of his career as he came from a set down to defeat Feliciano Lopez 4-6 7-6 (7-5) 6-4 at the Paris Masters.
Wednesday's clash was the first time Nadal has played since he claimed his 13th French Open title last month.
The 34-year-old now sits fourth on the list of players with the most wins in the Open Era, behind Jimmy Connors, Roger Federer and Ivan Lendl.
Though proud of his long career, Nadal did point out one negative to reaching the milestone.
"Of course [I am proud] but there is one negative thing and that is that you are very old to get to 1000, you are very old," Nadal told reporters.
"Because to win 1000 matches you have to have a long career, but I am super happy. To arrive at that number means I did a lot of things well over a long time.
"Thanks to everybody – the ATP, to the French Federation, to everybody, my uncle, it's not the same without the crowd.
"I am proud of a lot of things honestly, but I faced some challenges in my career, ball injuries and I always have the passion to keep going and the dedication and humility to accept the challenges when things don't go the way you expect.
"Of course it's a big achievement to be playing at the age of 34 and at the same time still being competitive is still something very important for me and makes me feel proud and happy and proud about all the things that, not just me, the whole team have achieved."
Nadal, who has never won the Paris Masters, was imperious at Roland Garros, but looked far less assured at the Bercy Arena.
Lopez made a strong start, with a break of serve in the opening game resulting in him taking the first set, but Nadal hit back by edging a tie-break and then breaking his compatriot – who he has a 14-10 winning record against – at the start of the decider.
"It was very tough match, I started in the worst way possible with the break against him," Nadal added.
"It's difficult as you are under pressure the whole match. I am very happy to finally find a way to win because you don't want to be in a tie-break for the whole match against a big server like Feliciano and a very good player from the baseline, especially on this surface."