Tottenham boss Mourinho: I have more emotional control now
José Mourinho, whose Spurs side can go top of the Premier League this weekend, says he has learned to keep his emotions in check.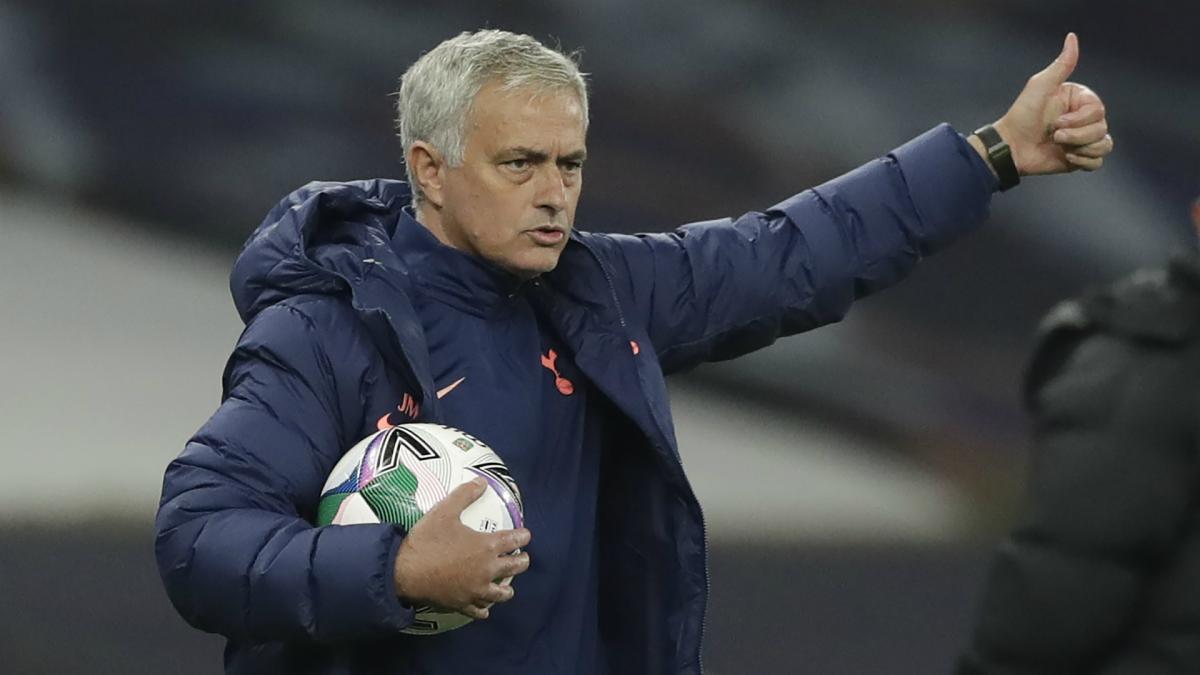 Tottenham Hotspur head coach José Mourinho says he now possesses "more emotional control" than he did earlier in his managerial career.
Mourinho: "I haven't lost my passion"
Mourinho, a three-time Premier League champion and two-time Champions League winner, has had a reputation for wearing his heart on his sleeve since coming to the fore at Porto almost 20 years ago.
The Portuguese - now in charge of Spurs - has been involved in various heated exchanges with opponents, officials, the media and even his own staff and players.
But Mourinho, who this week launched a staunch defence of Harry Kane amid accusations he is "clever" in winning penalties, claims he is now a changed man.
"I haven't lost my passion," he explained. "But I am more experienced and have more emotional control."
Despite mixed start to season, Spurs can top Premier League this weekend
Mourinho has endured a mixed start to his first full season at Tottenham Hotspur Stadium.
Tottenham are third in the Premier League, two points behind leaders and champions Liverpool, and could go top with victory in Sunday's early game against West Brom.
However, Spurs have thrown away points in stoppage time at home to Newcastle United and West Ham and, having come through a draining qualification phase, last week lost a Europa League group game at Royal Antwerp.
Victory over Brighton and Hove Albion since then has Mourinho in good spirits heading into another big week with matches against Ludogorets and the Baggies.
And unlike many of his adversaries, Mourinho acknowledges he is already looking at the league table and liking what he sees.
"It's nice. We are not going to hide that you always look at the table and where you are," he said.
"If you look through clinical, cynical eyes, you see that [the top of the league] doesn't mean a lot; the league is so compact.
"But to look at it and see you are third or second or fourth or first makes a difference."