Pennsylvania results US Election 2020: Biden takes insurmountable lead in state to win presidency
Joe Biden has taken an insurmountable lead in Pennsylvania which has secured his US presidential election win over Donald Trump.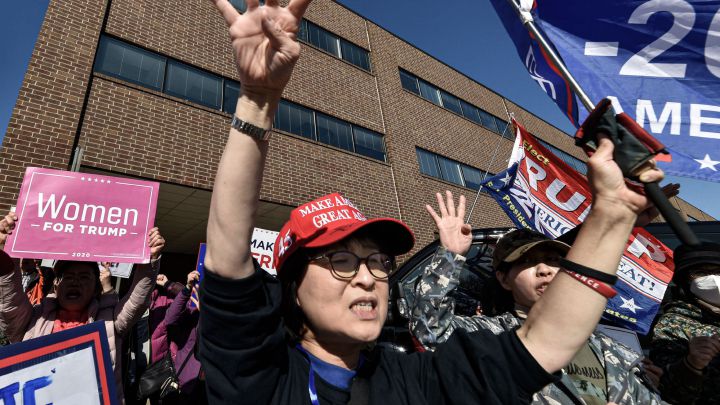 Joe Biden has been declared the winner of the 2020 US presidential election after taking an insurmountable lead in Pennsylvannia, which has been the decisive state in the race for the White House over the past few days.
Biden currently has 3,345,906 votes (49.7%), while Trump has amassed 3,311,448 (49.2%), with the Democratic candidate's 44,000-plus margin considered insusrmountable now with 99% of votes reported in Pennsylvania.
The state's 20 electoral college votes brings Biden's total to 273, three more than the 270 required to become president.
Mail-in ballots turned the tide for Biden
With Democratic voters showing a greater tendency to avoid in-person voting than Republicans, postal ballots have significantly favoured Biden in Pennsylvania and several other key states.
Trump had been ahead in Pennsylvania from early in the count. On Wednesday morning, indeed, the president was some 600,000 votes up on Biden in the state.
But as the mail-in ballots began be tallied, Biden quickly closed the deficit before finally overtaking Trump on Friday. Since then Biden's lead grew increasingly larger until it was deamed in surmountable by midday, eastern time, on Saturday, when his supporters began to poor onto streets across the US to celebrate his win.
Pennsylvania: results as things stand according to AP
99% of votes reported
Joe Biden: 3,345,906 votes (49.7%)
Donald Trump: 3,311,448 (49.2%)
Jo Jorgensen: 77,286 (1.1%)
See also:
Live coverage of the US election
You can follow live updates on the 2020 presidential election by following our dedicated rolling feed.