Maryland phase 1: what can you do and what can´t you do?
With cases numbers surging in Maryland Governor Larry Hogan and Baltimore City impose tougher coronavirus restrictions to slow the spread of the virus.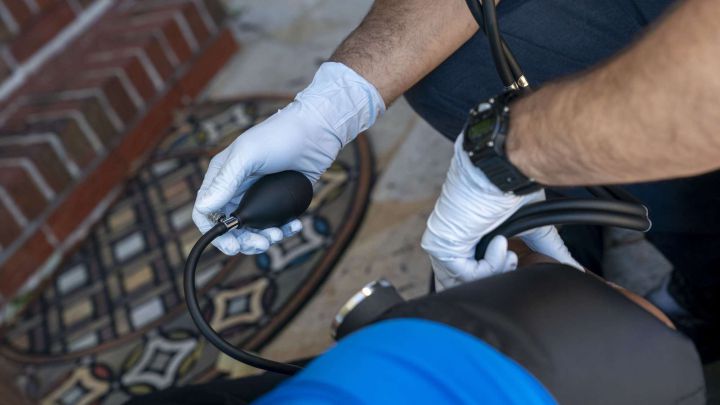 Maryland is moving back to modified Phase 1 restrictions as its seven-day positivity rate exceeds five percent. Governor Larry Hogan announced the measures on Tuesday in an updated Maryland: Roadmap to Recovery.
Maryland which had eased restrictions in September as the case numbers had reduced has seen numbers exceed its peak in May. The state is now reimposing its strictest measures since entering Phase 2 in June. Local governments were allowed to set their own restrictions which Montgomery County and Baltimore have done.
Indoor dining
As of 5 p.m. Wednesday 11 November, bars and restaurants will have to close at 11 p.m. and cannot exceed 50 percent of their capacity. In Baltimore and Montgomery County the new restrictions start on Thursday 12 November at 5 p.m. and limit indoor capacity to 25 percent for establishments that serve food.
Baltimore restaurants can now remain open until 11 p.m. under the city's heightened coronavirus restrictions — one hour later than city officials initially announced last week.https://t.co/IrhFmxb0xD

— The Baltimore Sun (@baltimoresun) November 10, 2020
Travel advisory
The Governor's health advisory also cautions against traveling to any state that has a rate of infection over 10 percent or 20 per 100,000. In addition to Maryland, there are 39 states and Maryland meet that criteria according to the New York Times covid-19 tracker. If someone does travel to one of those states for any reason they are asked to get tested and self-quarantine until they receive the results.
Indoor gatherings
Coronavirus spread has been picking up among family gatherings so the health advisory strongly discourages indoor gatherings of 25 people or more. This will not affect church congregations though where the limit is 250 currently. Montgomery County will prohibit gatherings of more than 25 people while Baltimore will impose a prohibition on gatherings of more than 10 people.
Nursing Homes and assisted living facilities
In nursing homes and assisted living facilities health officials ask that Marylanders should stay home if sick and get tested before they visit. No visitors will be allowed if a facility is undergoing outbreak testing. The order also asks staff to minimize their contact with large groups and report "early and often about infection control issues at their facilities."
Hospitals
The new mandate also permits state emergency service officials to shift patients to alternate sites to be treated such as the Baltimore Convention Center field hospital.
Telework
Government workers must telework unless their job is essential public-facing service and other essential personnel. All other businesses are strongly encouraged to expand telework options immediately.
Baltimore has a new mask mandate
In Baltimore, the city is instituting a new mask requirement for indoor and outdoor public spaces which will also go into effect at 5 p.m. on Thursday.
Baltimore Face Mask Exceptions. Bit.ly/EO1110
If, due to a bona fide disability or medical condition, it would be unsafe or the person to do so;
To the extent wearing a Face Covering would impede communication by or with persons who have a hearing impairment or other disability, where the ability to see the mouth is essential for communication;
If wearing a Face Covering would subject the person to an unsafe working condition, as determined by federal, state, or local occupational safety regulators or workplace safety guidelines;
To the extent wearing a Face Covering would make it impossible to receive services requiring access to the face, mouth, or head, including without limitation, dental care, shaving, and facial treatments;
While consuming food or beverages;
While swimming or engaging in other physical activities where the use of a Face Covering is likely to pose a bona fide safety risk; or
While operating any Public Transportation conveyance, provided that the person is (i) the sole operator of the conveyance, and (ii) located in a separate compartment that is off-limits to riders.
Non-public schools, child care facilities, and youth camps should continue to follow guidance concerning face coverings issued by the Maryland Department of Health.