Second stimulus check: what are the requirements to be eligible?
Several proposals remain on the table regarding eligibility rules for a second stimulus check, which could be passed as part of a new coronavirus bill.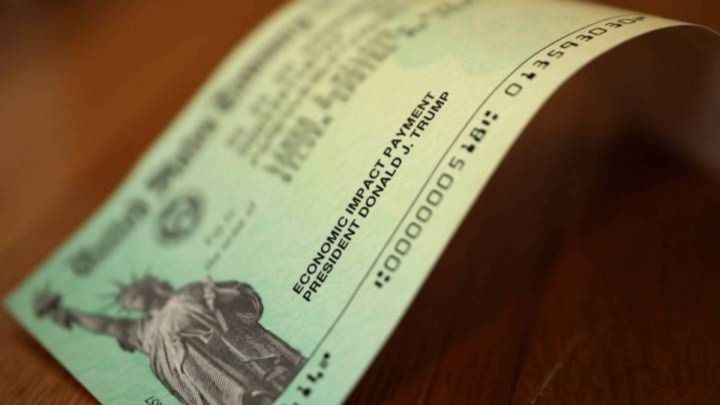 Talks on a second stimulus bill had taken a back seat in recent weeks as attention turned to the US presidential elections.
Donald Trump has still yet to concede the election to Joe Biden. And while most of his twitter activity has pertained to so-far baseless election fraud claims, the US president refocused some attention on coronavirus relief talks on Saturday, urging Congress to get a bill signed as soon as possible following months of stifled talks.
Second stimulus package: Trump tells Congress to "get it done"
"Congress must now do a Covid Relief Bill. Needs Democrats support. Make it big and focused. Get it done!" tweeted Trump.
But the main hurdle to getting a bill done remains: both parties are yet to reach an agreement on an overall budget figure for a second relief bill. Last Thursday, Democratic leaders Nancy Pelosi and Chuck Schumer stated they have no intentions of coming down on their most recent demands for a $2 trillion spend – after having made an initial $3.4 trillion proposal back in May.
Congress must now do a Covid Relief Bill. Needs Democrats support. Make it big and focused. Get it done!

— Donald J. Trump (@realDonaldTrump) November 14, 2020
Meanwhile, Republican Senate majority leader, Mitch McConnell, continues to maintain that a $500 billion would be more appropriate, and showed no signs that his party would be willing to give into Democrats' $2 trillion demands. Although he remains hopeful that the impasse can be broken.
"I gather [Pelosi] and the Democratic leader in the Senate still are looking at something dramatically larger. That's not a place I think we're willing to go," McConnell said last week. "But I do think there needs to be another package. Hopefully we can get past the impasse we've had now for four or five months and get serious."
And with that, it remains uncertain if a bill will be passed before the New Year – at which point stifled talks between the two parties will have been going on for over six months.
Biden wants stimulus check
President-elect Joe Biden has proposed his own stimulus plan that includes provisions for a second stimulus check, which he may push once he takes office in January, provided a bill has still not been passed by then.
But, with the Senate set to remain more-or-less split down the middle in 2021 following the 3 November election, it is hard to imagine, at this point, one party agreeing to the other's proposal – if the last few months of failed proposals on the Senate floor are anything to go by.
While Republican and Democrat negotiators will look to continue to iron out their differences regarding a second stimulus bill, one thing that they have both agreed on is the need for a second round of $1,200 stimulus checks.
If a bill does eventually pass, it could likely include a second round of payments for eligible Americans. But what could change are the eligibility requirements, which will depend on what proposal is finally passed. Below, we take a look at some of the proposals that have been put on the table regarding eligibility rules for a second stimulus check.
Possible eligibility rules for a second stimulus check
Dependents
Under the eligibility rules for the first stimulus payment approved as part of the CARES Act back in March, recipients were entitled to $500 per qualifying dependent under the age of 17.
However, one proposal put forward this summer was the possible broadening of the definition of dependents to include both child and adult dependents. Though, the latest White House proposal would maintain the definition of a dependent as any child under 17, but would increase the dependent payment from $500 to $1,000.
Income limits
For the payments authorized under the CARES Act, the following groups were excluded: single taxpayers with an adjusted gross income (AGI) above $99,000, heads of households with an AGI over $136,500, married couples with an AGI over $198,000 and illegal immigrants living in the United States. The limits could be the same or similar under a new coronavirus relief bill. Although, in the summer, Mitch McConnell said that individuals making less than $40,000 a year will be priority in the second round of stimulus payments.
SSI, SSDI recipients
Recipients of Supplemental Security Income or Social Security Disability Insurance are likely to be included in the group that is eligible for a second stimulus payment.
Non-citizens with ITIN
Under the CARES Act, a Social Security number was a requirement for eligibility for the first payment. In the summer, Democrats proposed extending eligibility to include all non-citizens with an Individual Taxpayer Identification Number (ITIN). ITIN numbers are issued by the IRS to individuals who do not have, and are not eligible to obtain, a valid U.S. Social Security Number, but who are required by law to file a US Individual Income Tax Return. Although, Republicans have maintained that they are against the inclusion of ITIN holders in eligibility requirements for a second stimulus check.
Illegal immigrants
Illegal immigrants were not eligible for the first round of stimulus payments under the CARES Act. But there remains a possibility that this group would be entitled to a payment if Democrats get their way in a new stimulus bill. In May, the Democrats sought to expand eligibility to illegal immigrants as part of its $3.4 trillion HEROES Act proposal, which passed through the House back in May but was eventually tossed out by the Senate.