Manchester United plan final offer for Real Madrid's Raphael Varane
The Manchester Evening News has revealed that Manchester United will attempt to sign Real Madrid's French defender Raphael Varane next summer.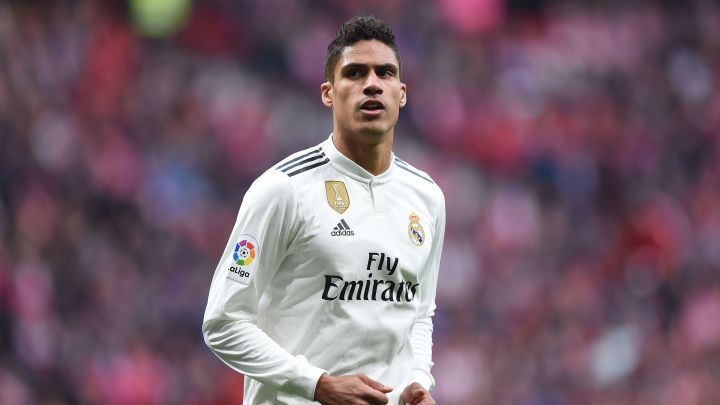 Manchester United remain interested in signing Real Madrid's Raphael Varane. The Old Trafford club have been in contact with the player's representatives over the last three years, looking for a way to take him to the Premier League. Varane, 27, has a contract with Madrid until 2022, and United understand that next summer, when he enters the last year of his current deal with Los Blancos, is the best chance of signing him. According to the Manchester News Evening, a local newspaper well connected to the club, the Red Devils are preparing a final offer, while the Frenchman is in his prime. Madrid are already in negotiations to renew his current deal, something that could be announced before the end of the year or early in 2021.
The Manchester News Evening revealed how United had the opportunity to sign a young Varane in 2011 but Sir Alex Ferguson wasn't keen at the time, placing his faith in Phil Jones instead. Now, United's intention is to sell Jones and sign Varane. After the departures of Rio Ferdinand and Nemanja Vidic, United are looking to find a world-class defender that will give them a chance of fighting for titles once again. That is why Ed Woodward, club CEO, did not hide when it came to signing Harry Maguire for a record £80 million.
The Manchester Evening News also points out that United came closest to landing Varane in 2018, with Jose Mourinho in the dugout. Ed Woodward set two objectives for the club, Varane for defence and Marco Verratti for central midfield. £100 million was set aside to tempt Madrid for the central defender, but he had just renewed for five seasons at Madrid, making the operation impossible to negotiate.
Competition for Haaland and Camavinga
With the future of Sergio Ramos still up in the air, it is difficult for Real Madrid to even consider selling Varane. Even more so when the signing of Eder Militao has been a disappointment and fourth choice Nacho is already 30 years old and has a contract until 2022. Jesús Vallejo, now on loan with Granada, did not out work either. Either way, AS understand that United are Madrid's biggest threat in the transfer market, and not just for Varane. There are several players across Europe attracting interested from Ole Gunnar Solskjaer's side, especially Erling Haaland and Eduardo Camavinga. The Norwegian forward is represented by Mino Raiola, who has a very good relationship with Ed Woodward and is also Paul Pogba's agent. Camavinga's entourage has already been asked about the possibility of the Premier League being the French wonderkid's next destination.