Transfer market: today's biggest stories
The most prominent transfer rumours today, November 19: Leo Messi, Cristiano Ronaldo, Xavi Hernández and Raphaël Varane.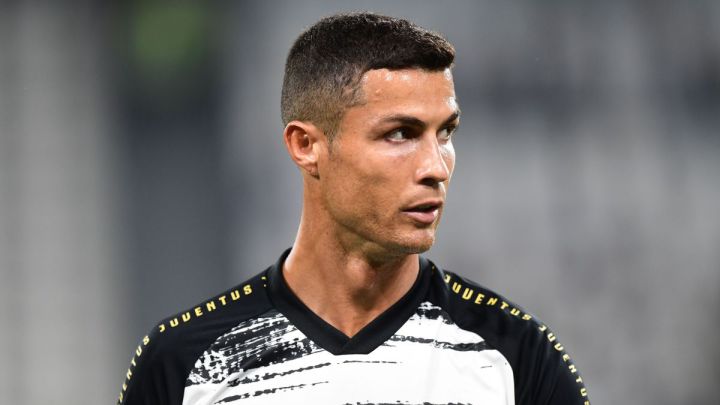 The transfer market is officially closed until January 4, 2021, however, talks have started for many deals between agents and clubs ahead of completion in the next window.
Xavi to convince Messi
The future of Leo Messi is one of the most complicated issues that Barcelona face in 2021. His position seems clear and the decision to leave next year seems to have been taken and is decided. The sporting, economic and institutional consequences that his departure could cause is a headache that is already on the table for the incoming club president.
In a recent statement to Reuters, presidential candidate Victor Font assured, among other things, that one of the assets he will present to try to retain Messi will be Xavi Hernández. The candidate would choose the ex-player and legend of Barcelona for the position of Barça sporting director and would entrust him with the complicated task of opening personal talks with the Argentine star to try to convince him to change his mind and stay with the Catalan club.
Juventus won't sell Cristiano Ronaldo on the cheap
This year has been a difficult year for everyone around the world, and football is stuck right in the middle of it all. In economic terms, many clubs are suffering the financial consequences of no fans watching their teams. Juventus, one of the most powerful teams in European football, has not escaped the disaster inflicted by covid-19 either.
Calciomercato reveals that Juve are really considering the possibility of Cristiano Ronaldo leaving the club next summer. Even though he is 35 years old and will be 36 when the next summer window comes around, he has maintained his form and physique, meaning a sale for a significant price could be considered. In recent weeks, there have been rumours of alleged interest from teams including his former club Manchester United and Paris Saint Germain. Two economically powerful clubs that would allow the Portuguese player to continue playing at an elite level into his late thirties and, in turn, boosting Juventus' cash flow.
Manchester City's offer for Messi
Manchester City seem to be the favourite to land Leo Messi in the event of a departure from Camp Nou. As the rumours and other valauble sources believe, the Argentine forward could leave Barcelona next year, after his attempt earlier this year failed. Everything points to 2021 as the key date when all will be resolved.
But would it be in the summer or winter? The Daily Mail reported hours ago that Manchester City will return with an offer in January, and not in the summer. A January bid would mean City would send an offer to Barcelona, since Messi's contract is still in force, and the figure being considered is around £55 million. An offer that, obviously, appears low for arguably the greatest player of all time, but compared to a free transfer in summer, could tempt the Camp Nou offices into selling the club captain.
Manchester United set for final Varane offer
Raphael Varane is one of the most highly-rated centre-backs in European football and Manchester United seem to be one of the clubs most interested in signing him from Los Blancos. The Old Trafford outfit have previously tried to sign the Frenchman and are reportedly willing to try one final time. Varane's contract expires in 2022, but the shadow of his future begins to hover over the Santiago Bernabéu due to his performances of late and the information coming out of England this week is that he could join United to bolster their defence alongside captain Harry Maguire, who is not going through his best spell in a red shirt. Real Madrid could, however, announce Varane's renewal before the end of the year, which would put a stop to Ed Woodward's dreams in Manchester.