Can Biden sign executive orders before Trump transfers presidential power?
Biden's powers as president elect; what is an executive order, what orders is he already planning and what can he take action on right now?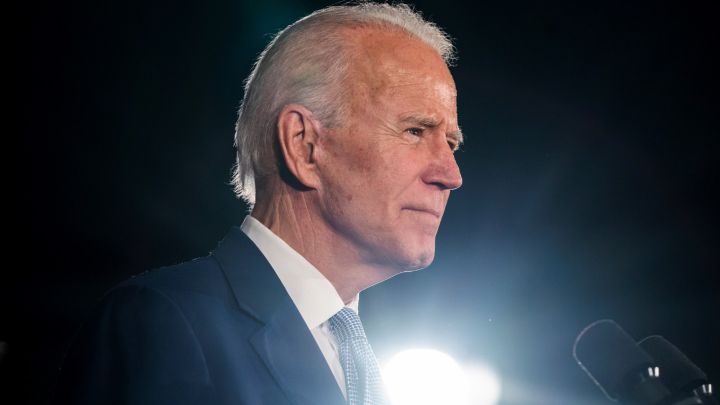 Biden does not have the power to actually issue, or sign, "instant laws" or executive orders until 20 January 2021, when he is inaugurated and becomes the 46th president of the United States. As soon as his first day in office, Biden plans to sign at least five executive orders.
What powers does a president-elect have before inauguration?
President-elect is a relatively new term, so the US Constitution does not actually imbue an elected president with any specific role until they have taken the oath on inauguration day in January. Before entering the "Execution of his Office" an incoming president must swear or affirm to "faithfully execute the Office of President of the United States" and "preserve, protect and defend the Constitution of the United States."
Until that point, however, Biden's powers lay mainly in good preparation. It has become a custom to carry out a lengthy formal transition, beginning from the moment the president elect is confirmed the winner of an election, usually by reliable news organisations. Under the Presidential Transition Act 1963 the president-elect is entitled to request and receive certain privileges from the General Services Administration (GSA).
The Act requires GSA to provide federally funded office space and administrative support (such as information technology and communications capabilities) to a president-elect and vice president-elect. It also draws up agreements between the incumbent president and the incoming new one which specify terms of access by transition staff to White House employees, facilities and documents. Donald Trump has so far stalled the start of this process for Biden's transition team, as he continues to dispute the election result, refusing to concede defeat.

President-elect Biden continues to assemble a White House Senior Staff that looks like America, recognizes the challenges Americans face, and is committed to delivering working families results on Day One.https://t.co/tQ5HdhqK1w

— Biden-Harris Presidential Transition (@Transition46) November 20, 2020
What is an executive order?
An executive order is a command, or directive, signed by a sitting president which takes immediate effect and entirely bypasses the need for congressional approval. In a situation where the House and the Senate are controlled by opposing parties, much legislation that doesn't serve bipartisan interests simply gets blocked. Executive orders can untie a president's hands a little.
This is also the reason executive orders can be controversial. It can be seen that without the approval of Congress, one man could weild too much power.
The orders are empowered by Article II of the US Constitution, which states: "The executive power shall be vested in a president of the United States of America."
In Trump's first week of office he issued at least four, whereas Obama used them a little more sparingly, drawing criticism of overreach from Republicans when he signed orders on LGBTQ rights and healthcare.
For comparison, in eight years Barack Obama issued a modest 276 executive orders in total. In Trump's four year first term he has issued 194 and he's not finished yet. It appears he's planning to slide a few more under the garage door before it closes.
What executive orders may Biden issue first?
When he finally does have the power to issue them in 10 weeks, there are some executive orders we already know that Joe Biden is planning on signing his first day on the job.
Immediately rejoin the Paris climate accords, as well as seeking to push other countries into lowering their emissions.
Undo Trump's action to withdraw the US's membership from the World Health Organisation (WHO), and rejoin as a global health leader. The coronavirus pandemic will remain top of Biden's agenda in 2021.
On immigration, Biden will reportedly repeal the travel ban that includes many Muslim countries and reinstate the "DREAMers" program, which allowed children of undocumented immigrants to remain in the country.
Biden also plans to repeal the transgender military ban. Trump banned the practice through executive order in 2017, and Biden, would allow a transgender individual to serve openly in the US military.